Corrections

Slate's mistakes.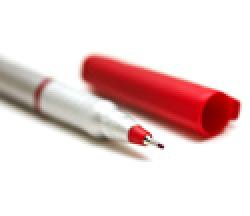 Due to an editing error, an Oct. 20 "Sports Nut" originally mislabeled the photos of basketball player Jeff Turner and his impersonator Ronnie Craven.
In an Oct. 18 "Politics," David Weigel misidentified Kansas City Fed President Tom Hoenig as Kansas City Fed chairman.
In the Oct. 17 "DoubleX," Lauren Sandler incorrectly stated that 42 percent of women live in poverty. In fact, this statistic refers only to women who head families, and the correct percentage is 40.7, not 42 percent. She also referred to Lawrence Finer as Larry Finer.

In the Oct. 17 "Fighting Words," Christopher Hitchens misidentified Fawn Brodie's biography of Joseph Smith, called No One Knows My History, as No Man Knows My Name. He also misidentified Cleon Skousen as Glenn Skousen.
In an Oct. 10 "XX Factor" blog post, Amanda Marcotte stated that the Institute for Reproductive Health funded Cycle Bead research. The research was funded by the U.S. Agency for International Development. The post also posited that the Institute for Reproductive Health makes and sells the CycleBeads. It does not.
Slate strives to correct all errors of fact. If you've seen an error in our pages, let us know at corrections@slate.com. General comments should be posted in our comments sections at the bottom of each article.