Corrections

Slate's mistakes.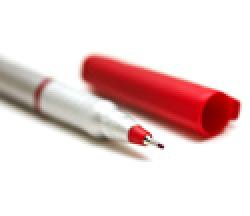 In an Oct. 27 "XX Factor" post, Bryan Lowder misspelled Darrell Hammond's first name.
In the Oct. 27 "Roiphe," Katie Roiphe misspelled New York Times columnist Tom Friedman's last name and novelist Stephenie Meyer's first name.
In an Oct. 25 "Brow Beat" post, Josh Levin originally misstated the day of the next World Series game. It is Wednesday, not Tuesday.
In the Oct. 25 "Jurisprudence," Richard L. Hasen misstated the individual contribution limit for federal candidates. It is $2,500, not $2,400.
In the Oct. 24 "Explainer," Brian Palmer misspelled the name of Adrienne Hall of Drexel University.
In the Oct. 21 "Design," Julia Felsenthal misspelled George Iannuzzi's last name.
TODAY IN SLATE
Medical Examiner
Here's Where We Stand With Ebola
Even experienced international disaster responders are shocked at how bad it's gotten.