Making the Dance Floor Hotter Than July
Stevie Wonder's role in the growth of of EDM.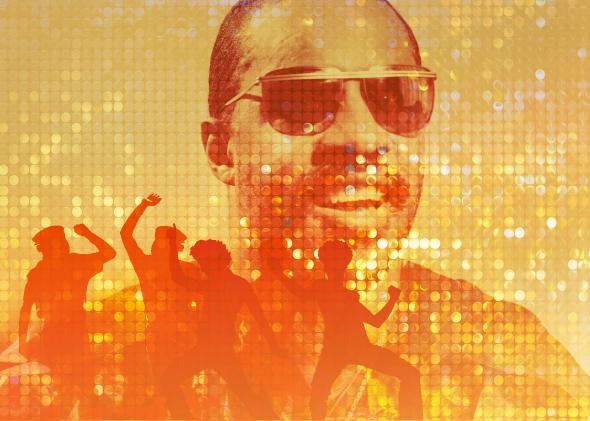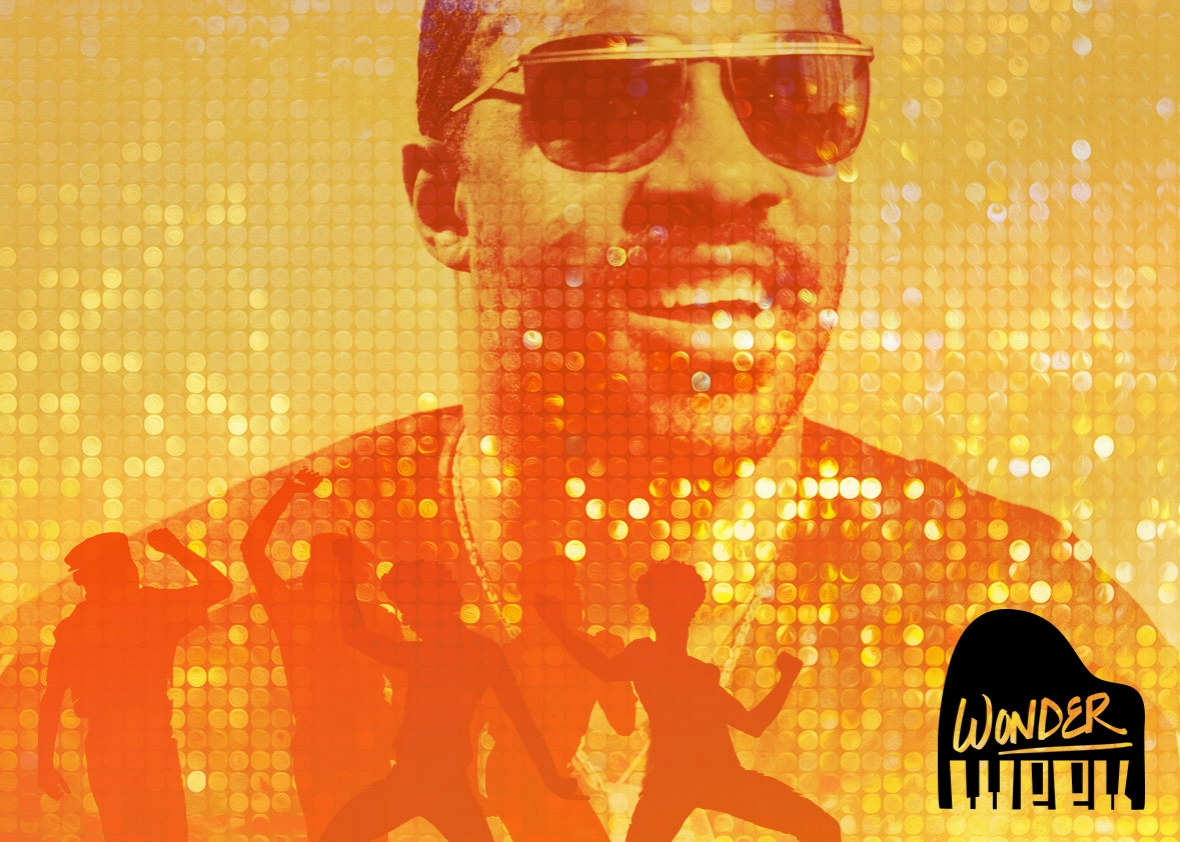 Detroit techno, as one of its first practitioners, Derrick May, famously told the Face in 1988, was "like George Clinton and Kraftwerk are stuck on an elevator with only a sequencer to keep them company." But the DJ–oriented music that May and his Motor City cohort would take global in the late '80s, helping spawn today's club culture, was hardly the first time a Detroit musician would yoke deep soul and gleaming technology into something irresistibly danceable. That was Stevie Wonder in 1971, when he began using the polyphonic synthesizers that helped power his stunning four-album run from Music of My Mind to Fulfillingness' First Finale. If Detroit techno lay the foundation for the electronic-dance future, Stevie drew its blueprints.
He didn't do it alone. Though Wonder had hinted at it on 1971's Where I'm Coming From, with his clavinet (an early electronic keyboard with a distinctive clacking sound) snaking through the funk of tracks like "Do Yourself a Favor," his full dive into electronics came later that year. Wonder hooked up with the British synthesists Robert Margoulieff and Malcolm Cecil, who'd custom-built a synth bank that took up an entire room. That immense synthesizer, T.O.N.T.O. (The Original New Timbral Orchestra), spent much of the early '70s in New York's Electric Lady studios. That's where Wonder—who had just renegotiated his contract with Motown, giving him far greater control over his work—started working around the clock with Margoulieff and Cecil, frequently missing holidays. "We really never cut songs for an album," Margouleff told writer Chris Williams in 2012. "We started recording material and at the end of five years we stopped recording. It was more like cutting material for a library than an album."
T.O.N.T.O. was a contraption that patched together more than a dozen different synthesizers. (It currently sits in a studio near Woodstock, New York.) At a time when synthesizers tended to emit only one particular tone (monophonic), T.O.N.T.O. was unique in that it offered a vastly expanded, and expandable, timbral palette (polyphonic). Wonder's "Golden Lady," from 1973's Innervisions, makes especially rich use of those tonal opportunities; it's built on piano and features an organ solo, but listen to those twined synth lines, which tie the song together and give it liftoff.
Wonder's new style helped push R&B into the synthesizer age, directly presaging the synth-driven disco and funk of Giorgio Moroder and Donna Summer, Parliament-Funkadelic, and Prince. Younger artists were listening just as intently. "When I heard artists like Stevie Wonder and P-Funk incorporating these synthesizers in the music, it really piqued my interest," said Juan Atkins in 2012. Atkins, a Detroit native, arguably invented techno and inarguably codified the music as its own style, both with the electro duo Cybotron—whose 1984 single was called "Techno City"—and on his own, from 1985 on, as Model 500.
Wonder's music, of course, had been huge in discos, not least the foundational one, the Loft, founded by the recently deceased David Mancuso. Bill Brewster and Frank Broughton's essential history Last Night a DJ Saved My Life includes Stevie's "All I Do" in its list of the Loft's Top 100 tracks, its mellow, undulant groove a model pace-setter for Mancuso's laid-back, mutually supportive vibe. And the elastic grooves of jumpier numbers like "Do Like You" (like "All I Do," from 1980's Hotter Than July) were tailor-made for the clubs.
You can hear (despite dim audio) how the track works in the context of a working DJ's set on this 1983 set by Frankie Knuckles, likely recorded at the Power Plant in Chicago. Sandwiched between Chaka Khan and the Trammps beginning around 13:25, Frankie elongates the record to nearly twice its length, either by spinning dual copies or, just as likely, making his own extended edit on reel-to-reel.
Knuckles is universally acknowledged as the godfather of house music, a style that germinated at (and was named for) his previous club, the Warehouse. Though plenty of disco had been made with synthesizers, house and techno took those tools as a first principle, with DJs often running a drum machine beat alongside their records. Frankie's coequal in the after-hours gay black dance clubs of early-'80s Chicago was Ron Hardy of the Music Box, whom Derrick May called "the greatest DJ of all time." May even used Hardy's treatment of a Wonder record as evidence, in an interview in Jonathan Fleming's book What Kind of House Party Is This?: "Just his whole style of mixing and how he used to remix records and do things like pitch a Stevie Wonder tune up to plus eight with a kick drum put underneath it and—pheww—the kids would go crazy. Amazing, man—amazing!"
Hardy's dramatic sensibility is on display in this circa-1987 set, which launches with some train noises before going directly into the neo-gospel "As," from Songs in the Key of Life. Stevie then gives way to a handful of 1970s gems (Diana Ross's "Love Hangover," James Brown's "Bodyheat"), each ratcheting up the intensity, and setting the stage for the powerful mechanical drums of the passel of contemporary tracks by local house artists that make up the second half. (Hardy's track list is here—scroll to No. 72; the Knuckles tracklist is here, as "#8 frankie2.") Despite the janky audio, the Hardy mix is a real-time model of how R&B and disco fed into early Chicago house. In modern EDM terms, you might say the 1970s tracks, including Stevie's, are the build, and the Chicago house tracks are the drop.
Wonder remains a touchstone for DJs and electronic musicians, particularly in Detroit, the city where he made his name. In 2000, Carl Craig, one of techno's most important figures, wanted to convince the city's powers-that-be to embrace the first Detroit Electronic Music Festival (now called Movement). "The reality is a lot of people think that techno music is weird," Craig told me in 2012. So Craig burned the mayor's office a mix CD that included, alongside giants of Detroit techno, a track by … Stevie Wonder.
"In the history of electronic music, there is a lot of music that is not considered electronic music, but was, actually, electronic music," Craig said. "I consider hip-hop electronic music, I consider funk electronic music. Bringing Stevie Wonder in, it's like 'OK, Stevie Wonder was Motown'—you gotta know who Stevie Wonder is. This is electronic music."