The Best Jazz Albums of 2011
Wunderkind trumpeters, South Korean singers, and jazz that doesn't quite sound like jazz.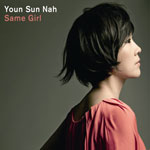 8. Youn Sun Nah: Same Girl (ACT). This South Korean singer, who's been living the past decade in France, has a wide range, a commanding air, a casual lilt that's dead-on precise. On paper, some of the tunes might seem twee—for instance, a slow cover of "My Favorite Things," just her singing and thumb-strumming the kalimba—but they work: It's potent, appealing stuff. Her northern European band is so-so. She's never toured the States; she should, soon.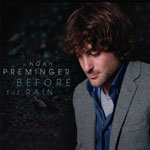 9. Noah Preminger: Before the Rain (Palmetto). Preminger, just 24, plays tenor sax with a husky tone and fleet phrasings, mainly ballads, backed by a band—pianist Frank Kimbrough, bassist John Herbst, and drummer Matt Wilson—that cooks and simmers with controlled abandon.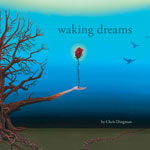 10. Chris Dingman: Waking Dreams (Between Worlds Music). A new name to me, Chris Dingman plays vibes with shimmering percussiveness. His music, on this self-distributed CD, is brooding, haunting; also wistful and romantic. The snap band includes Ambrose Akinmusire on trumpet (see above). Very lyrical, very appealing.


Miles Davis Quintet: The Bootleg Series, Vol. 1, Live in Europe, 1967 (Columbia Legacy). Twenty years after his death, Sony/Columbia keeps milking the Miles Davis cash cow. Now they're releasing official versions of bootlegs, and, hey, why not! Vol. 1 (three CDs and a DVD of a televised live concert) captures the "second great quintet" (Herbie Hancock, Wayne Shorter, Ron Carter, Tony Williams) near the end of their run, in peak form, trapeze-flying with no nets: absolutely thrilling.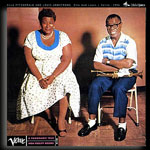 Acoustic Sounds' Quality 45rpm Pressings, Verve Series. All hail Analogue Productions, the audiophile record company in Salina, Kansas, for hiring the best engineers to invent a new formula for pressing vinyl. The results are simply staggering. Check out the 45rpm remaster of the 1956 Ella & Louis (Fitzgerald & Armstrong). If you have a good stereo, you'll swear they're in the room! Direct-order from their website.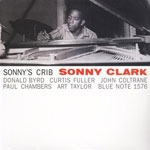 *Correction Dec. 9, 2011: This article originally misidentified Orchestre National de Jazz as Quebecois. It is French. This article also originally misspelled Kidd Jordan's name.