Do You Have Any Right to Complain About Hollywood's Endless Sequels and Remakes?
Find out with our calculator.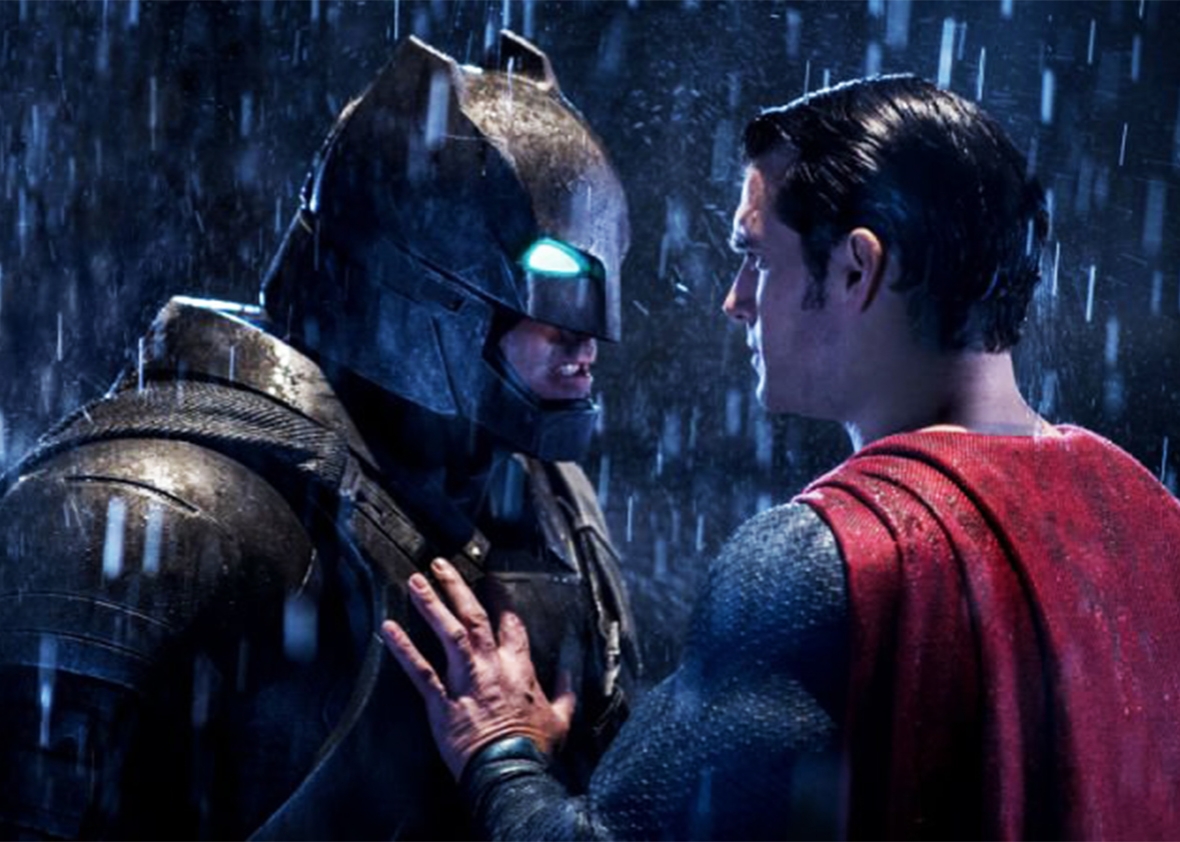 The biggest conversation around the movies in 2016 hinges on two contradictory facts. First, everyone loves to complain that all Hollywood makes is sequels, remakes, and movies based on board games and toys. Second, all everyone goes to see is sequels, remakes, and movies based on board games and toys. Of the 10 highest-grossing films of 2015, only one was based on an original idea: Pixar's Inside Out. Meanwhile, many of the year's biggest box-office bombs—Jupiter Ascending, Tomorrowland, Blackhat, Strange Magic, Crimson Peak, Chappie—bombed because viewers scratched their heads at them, unsure what to expect from such an unfamiliar property. Though not all these movies were great, that didn't stop most similarly panned sequels and reboots—such as Terminator: Genisys, Hotel Transylvania 2, Ted 2, and Taken 3—from turning a profit.
Here's the thing: You can't blame Hollywood for making more of what you'll pay to see! So, heading in to the weekend of Batman v. Superman and My Big Fat Greek Wedding 2, we came up with a handy litmus test to determine who gets to do the complaining.
A note on methodology: This calculator separates original films from sequels, remakes, and adaptations based on whether the film is based on any pre-existing creative property. "But The Lego Movie was an original story!" you might say. Sure, but what Hollywood cares about is that The Lego Movie had "preawareness"—something familiar in the title that let audiences know a little about what to expect. Once you try to distinguish between movies like The Lego Movie, Transformers, Battleship, and Clue based on which feel more novel, you're entering a gray area, and not really thinking like a Hollywood exec. Same with The Martian vs. Ant-Man vs. American Sniper vs. Fifty Shades of Grey vs. The Hunger Games, which are all based on books, or Cinderella vs. Mirror Mirror vs. Maleficent vs. Frozen vs. Snow White and the Huntsman, which are all based on fairy tales. So for the purposes of this calculator, they're all adaptations.
Correction, March 24, 2016: This interactive originally identified Kingsman: The Secret Service as an original film. It is based on a comic-book series.