Quiz: Name That Best Picture Screenplay
Can you guess the Oscar-winner from just a few words that appear in its script?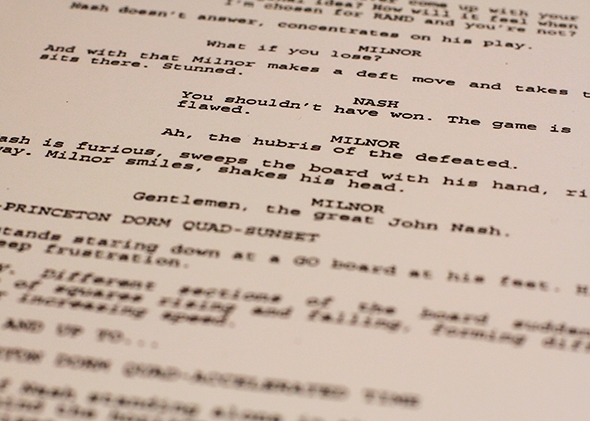 What if you could break down Best Picture winners into five simple words? Slate analyzed the screenplays for the past 20 movies to take home the big prize, from Schindler's List to Argo. For each screenplay, we found five words that appear in it—and in none of the others. These words reveal unique settings, images, and subjects. In the quiz below, can you guess which movie each set of words belongs to?
Name the Screenplay
Which Best Picture screenplay includes the words below?
competitive