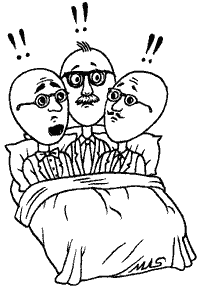 NATO's intervention in Kosovo has made strange bedfellows among European and American intellectuals. In England, left-wing British playwright Harold Pinter has pronounced the bombing "misjudged, miscalculated, disastrous," and conservative historian Niall Ferguson scoffs at the campaign's inadequacy in a Financial Times op-ed ("Bleeding Hearts and Bloody Messes"). Elsewhere, opponents of the bombing include Germaine Greer, Pierre Bourdieu, Christa Wolf, Regis Debray, and Noam Chomsky. Germany's Hans Magnus Enzensberger, who advocates arming the Kosovo Liberation Army, begs to differ: "Europeans themselves are not merely capable of intervening [in this conflict], we are morally obligated to do so." Novelist Günter Grass supports the NATO campaign and regrets only that it did not come sooner, and he is seconded by Slovenian philosopher Slavoj Zizek, who denounces the hypocrisy he sees in the Belgrade demonstrations against NATO bombs. "In Belgrade," he writes, "people are defiantly dancing on the streets while 300 kilometers to the south, a genocide of African proportions is taking place." Serb historian and former Harvard research fellow Aleksa Djilas told the Financial Times that although he would never have fought with the Serbs in Bosnia, if drafted now, "I would probably not resist."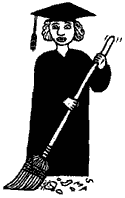 California Gov. Gray Davis has proposed community service as a requirement for graduating from the state's public universities and colleges. California State University at Monterey Bay already gives students course credit for performing two semesters of mandatory public service. Maryland was the first state to require community service from its high-school students, following the Clinton administration's emphasis on public service in the early '90s. Who could object to such civic-mindedness? In response to students' objections, the Ayn Rand Institute offers an internship of its own: Participating students earn their community service credit by working against volunteerism.
A University of Arizona student who enrolled in a class called "Women in Literature" was dismayed to discover that the class addressed gay and lesbian issues. As a result, the Arizona legislature is now considering warning labels for courses with potentially "objectionable" content. Says Arizona Regents President Judy Gignac, "The students are our customers and they are paying to be taught. They need to know in advance what it is they're paying for." Some proponents of such course labels have suggested classes be rated like TV programs--but, Gignac points out, "that might increase enrollment in some classes" with particularly racy ratings.
Is there a difference between denying the value of Holocaust scholarship and denying the Holocaust itself? One might think so. But when Commentary Senior Editor Gabriel Schoenfeld published scathing attacks on the kitschiness and obscurity of contemporary Holocaust scholarship in Commentary and in the New York Times, he found out otherwise. Steven Feinstein, acting director of the Center for Holocaust and Genocide Studies at the University of Minnesota, wrote on an e-mail discussion list that Schoenfeld "has done as much damage as deniers." The Rev. Franklin Littell, an organizer of a Holocaust studies conference, accused Schoenfeld of "subtle denial." In response, Schoenfeld says, "Littell is not merely using vicious rhetoric against a detractor, but engaging in behavior that itself undermines the cause of Holocaust remembrance."
On the 10th anniversary of the liberation of Eastern Europe, we often refer to that event in shorthand as the "fall of the Berlin Wall." But should we refer instead to "the beginning of the Polish round-table negotiations"? The University of Michigan thinks so, and on the weekend of April 9, it gathered an array of dissidents, Communists, and priests to make the case. Most of the conference attendees, including Solidarity leader Adam Michnik and Poland's President Alexander Kwasniewski, participated in the 1989 talks that led to a Solidarity government. At the conference, they defended their activities against numerous critics: Solidarity leaders denied they made too many compromises; priests denied they had been co-opted by the party; and Communists denied they had committed treason. "We were not servile to the Soviet Union," said Poland's last Communist Party prime minister, "we were helpless before that huge force." Several Polish-American groups had planned to protest the conference, upset that the university was paying to put former Communist leaders up in fine hotels. In fact, the protests did not occur.