Paula Scher's Exquisite Book of Lying "Maps"
The legendary designer beautifully distorts borders and names.
On a recent vacation in Chile, I found myself in a car rental office, staring at a 7-foot tall map that listed my destination (Pucon) in two locations—one about an inch below the airport, near the lake that made it a tourist attraction and one about an inch above it, near nothing of note.
"Unbelievable. There are two Pucons," my friend announced, alarmed. Given that Murphy's Law had ruled our trip thus far, the possibility that I had booked a cabin in the wrong Pucon loomed. Fortunately, after consulting several other maps, we concluded that there was indeed just one Pucon. The deceptive city double to the north was some sort of printing error. (Never mind that such a problem might have deterred a more discerning rental agency from hanging the map on the wall.)

Although the superfluous Pucon was an unusually egregious—and obvious—error, maps lie all the time. The consequences of these untruths vary; late people, lost commerce, international conflict. Or sometimes distorted shapes and lines simply endure, unnoticed by all the most discerning map readers.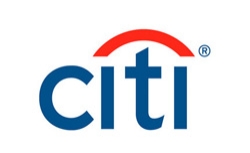 Influential graphic designer Paula Scher, whose book MAPS was recently published by Princeton Architectural Press, was raised by one of these nitpicky map fiends, her father. (Even if you're having trouble conjuring Scher's name, you've seen her work. She made a name for herself designing album' covers in the '70s and then went on to become a legend as a partner at Pentagram, creating iconic logos for big brands like Citi.) Scher's father was a photogrammetric engineer, who worked on aerial photography for the mapping division of the U.S. Geological Survey, and he could not scan a map without pinpointing an error.

"He taught me that maps are totally inaccurate," Scher tells me over the phone. Even, for instance, her favorite childhood map—an aerial photo of her neighborhood—misrepresented the curve in an important road, her father taught her.
After a lifetime processing imperfections, however, she decided about 12 years ago to embrace these mistakes. As a creative outlet on the weekends, she began to paint maps packed full of exquisite, colorful lies. Cities are misspelled and misplaced, borders are simplified or in some cases deleted, countries are bloated and shrunken.

It all began with a tiny painting of the United States that left out Utah, not because of any ill will toward the Mormon- and snow-filled state, but because Scher simply felt like it. When making maps for artistic purposes, one can do such things. Over the years the maps grew bigger; Scher would spend months filling wall-sized canvases with geographic misconceptions.
Some of her maps are political—her map of Florida, for example, includes voter details from the 2000 presidential election. Others are simply driven by a feeling; without ever having visited India, she filled the country with bright pinks. Africa is depicted as a black-and-white continent "because the politics seemed so stark," she says. Of course this upset a number of people who denounced her presentation of such an undeniably colorful content.
Scher actually likes a bit of criticism. Initially her maps were something she had no plans of sharing with the world; she considered them a form of "serious play," her term for energizing creative pursuits that one does entirely for oneself. (She talks about this concept more in this TED talk—it's a must-watch for bored creative people.) But once she realized that the world was interested, she wanted to provoke a response.
Scher founded her early career on her hatred of the then-omnipresent typeface Helvetica. These days, however, what bothers her much more are infographics.

"They are so fashionable. They are designed … to appear to be unauthored, as if they were created by a computer," she explains. But in fact they are created by individuals to prove particular points. "My maps are the opposite of that. This is personal; this is my opinion," she says. And looking at her South America, with its sexy colors, hand-painted lettering, and absurdly misplaced islands, there's no trendy illusion of objectivity.