Your Bad Teacher Stories
Readers tell us their worst teacher stories using the hashtag #BadTeacher.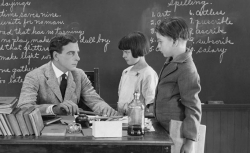 Here at Slate, we shared our worst teacher stories. Then we asked you to tell us your own tales of teacher woe. Here's a sampling of the best bad teacher stories readers have sent to us. Tell us yours using the hashtag #BadTeacher on Twitter.
TODAY IN SLATE
Sports Nut
Grandmaster Clash
One of the most amazing feats in chess history just happened, and no one noticed.
The Extraordinary Amicus Brief That Attempts to Explain the Wu-Tang Clan to the Supreme Court Justices