The Early Days of the Fab Four
Photos from the onset of Beatlemania.
For more 50th anniversary Beatles coverage, read Blogging the Beatles.

Today is the 50th anniversary of the release of the Beatles' first album, Please Please Me. To mark the occasion, we've rounded up these highlights from the early days of Beatlemania, from fall 1963 to the end of 1964.


The Beatles arrive Jan. 15, 1964 in France at the Bourget airport near Paris, to perform their first series of concerts outside of Britain.
Photo by AFP/Getty Images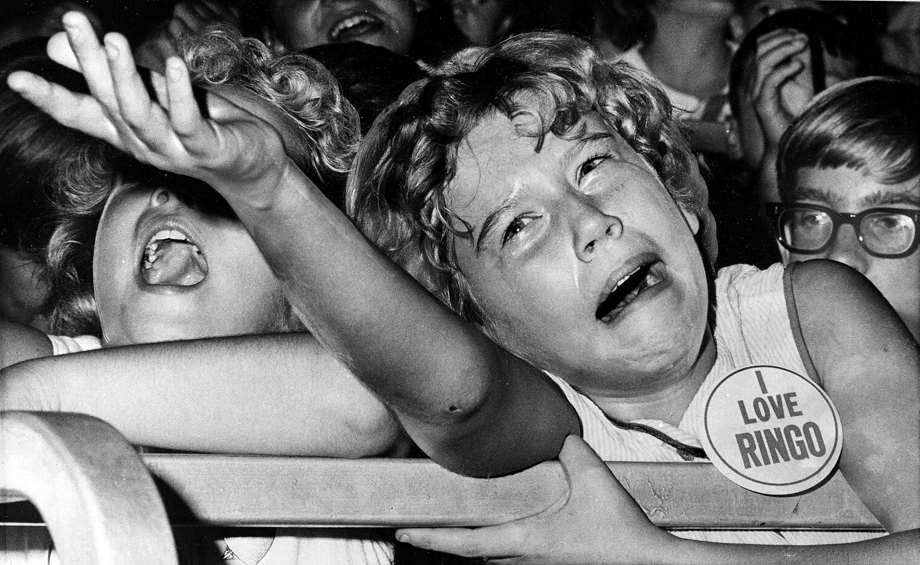 A tearful Beatles lover pleads unsuccessfully with a policeman to carry her fan button to Ringo, one of the four mop-top singers who drew squeals and shrieks from more than 30,000 spectators at two Indiana State Fair shows in Indianapolis on Sept. 4, 1964.
Photo by Bob Daugherty/AP
Police officers push back fans who stand behind police lines to see the Beatles in 1964.
Photo by AP
The Beatles perform at the Palladium in London, England, in November 1963.
Photo by AP
Ringo Starr samples an apple during a visit to Australia House in London, England, 1964.
Photo by AP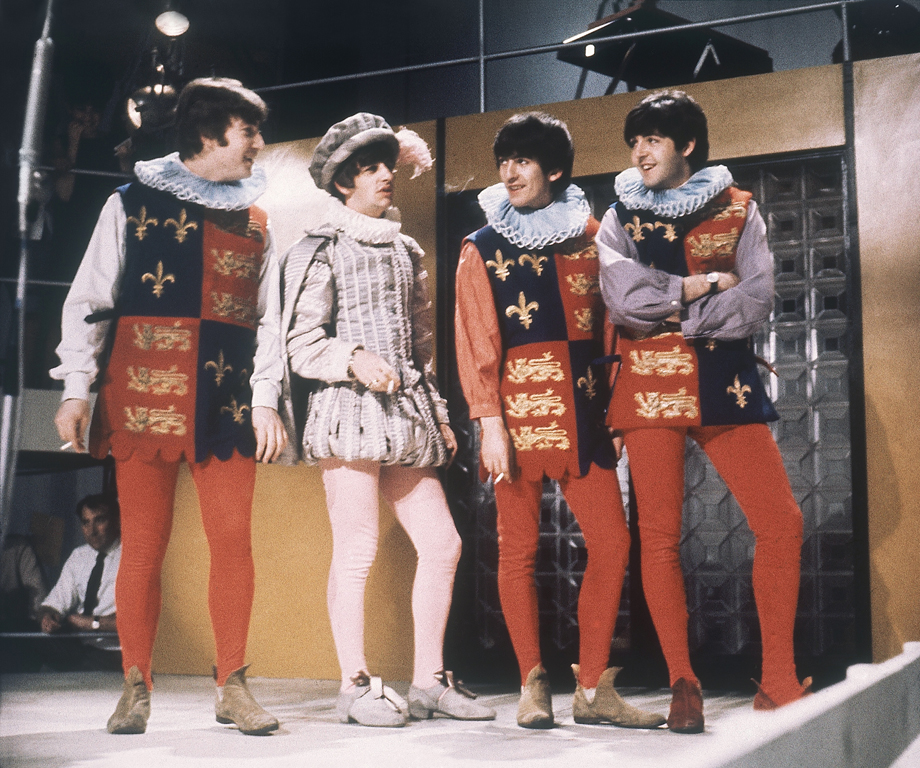 The Beatles rehearse for their forthcoming television show at Wembley Studios, London, April 1964. Ringo Starr is costumed as Sir Francis Drake, with his bandmates as Heralds. From left, John Lennon, Ringo, George Harrison, Paul McCartney.
Photo by AP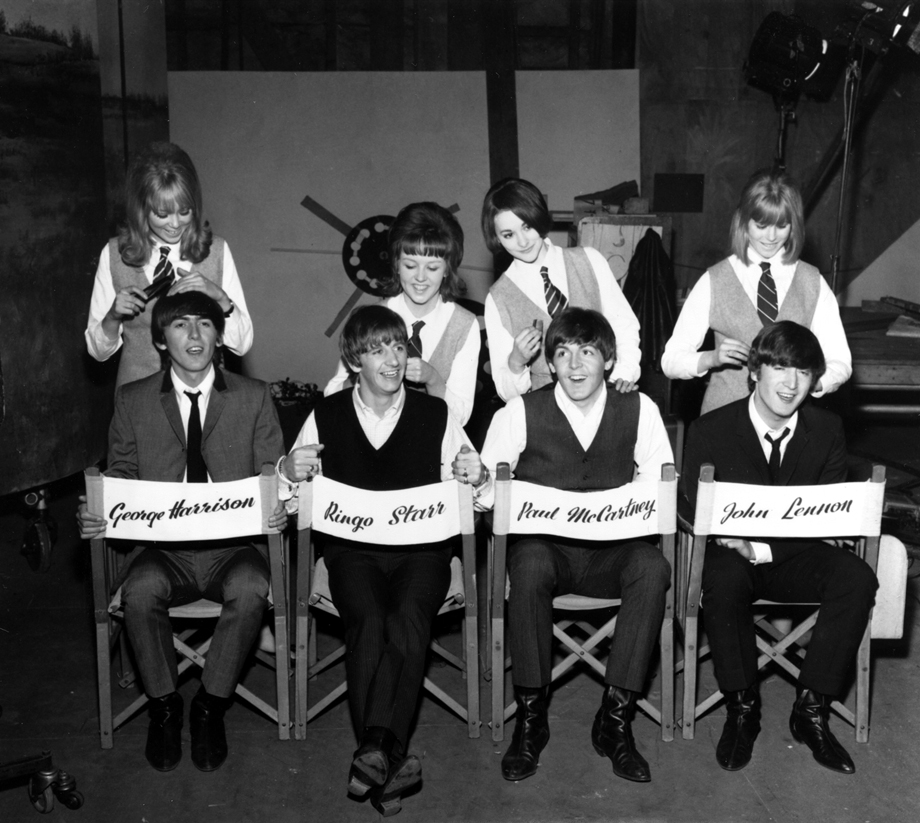 The Beatles have their hair combed by stylists on the set of their first movie production,
A Hard Day's Night
, at Twickenham Film Studios in Middlesex, outside London, England, on March 12, 1964. The hair stylists, who have parts in the film, are, from left, Patti Boyd, 19, Tina Williams, 17, Pru Bury, 22, and Susan Whitman, 17.
Photo by AP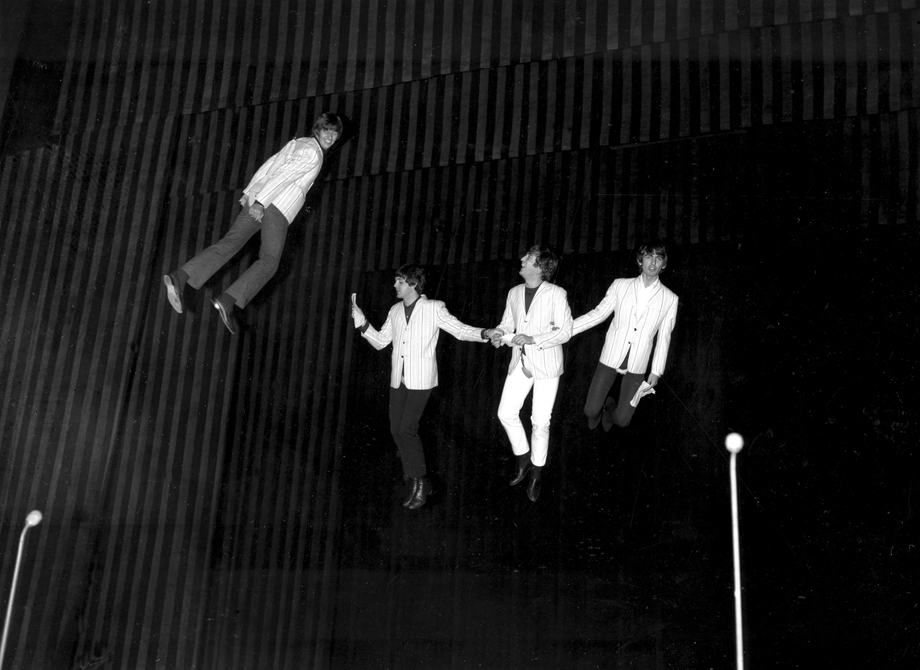 The Beatles are suspended in midair above the stage during rehearsal for their part in the charity show "Night of 100 Stars" at the Palladium in London, England, on July 22, 1964.
Photo by Bob Dear/AP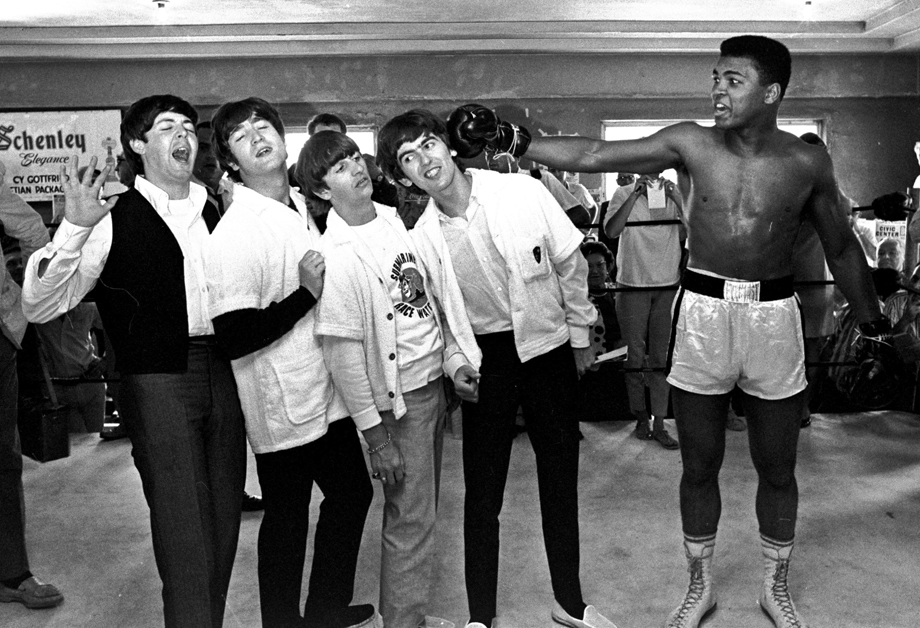 The Beatles take a fake blow from Cassius Clay, who later changed his name to Muhammad Ali, while visiting the heavyweight contender at his training camp in Miami Beach, Fla., Feb. 18, 1964.
Photo by AP/File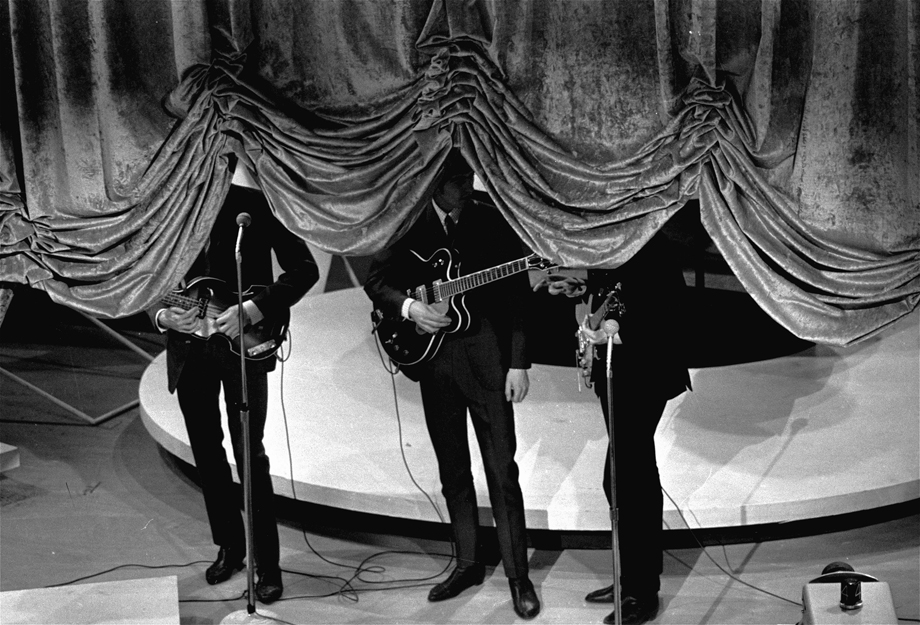 The curtain rises on the British singing group The Beatles, September 16, 1964, at a charity show in New York City.
Photo by AP
Beatles fans show emotion during a concert at Ernst-Merck-Halle in Hamburg, Germany on June 26, 1964.
Photo by Heinz Ducklau/AP
The Beatles perform at the Memorial Coliseum in Dallas, Texas, Sept. 18, 1964 on their second U.S. tour. On drums, right, is Ringo Starr.
Photo by AP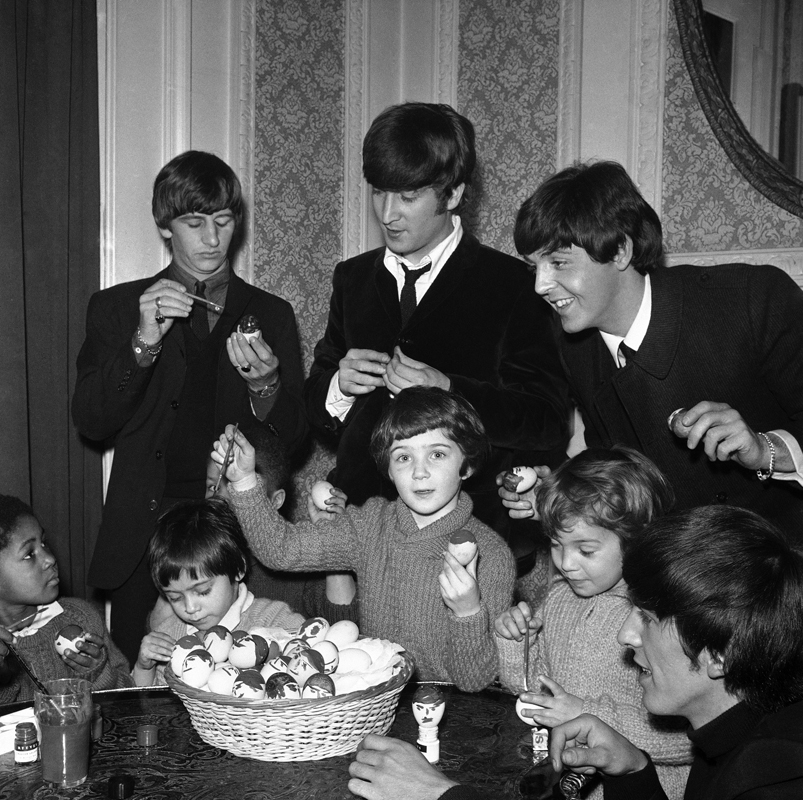 The Beatles provide both inspiration and instruction for Church of England Children's Society orphans as they paint mop topped Easter eggs during a visit with the Beatles at London's Scala Theatre, in England, on March 25, 1964.
Photo by AP
The Beatles drummer Ringo Starr, with his hair standing out, sent 15,000 screaming and shrieking teenagers to their feet in Dallas, Sept. 19, 1964.
Photo by Ferd Kaufman/AP
MYSLATE