"I Gotta Cut Krypto"
The author of Superman: The Unauthorized Biography argues with his editor about the Dog of Steel.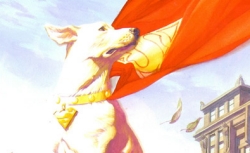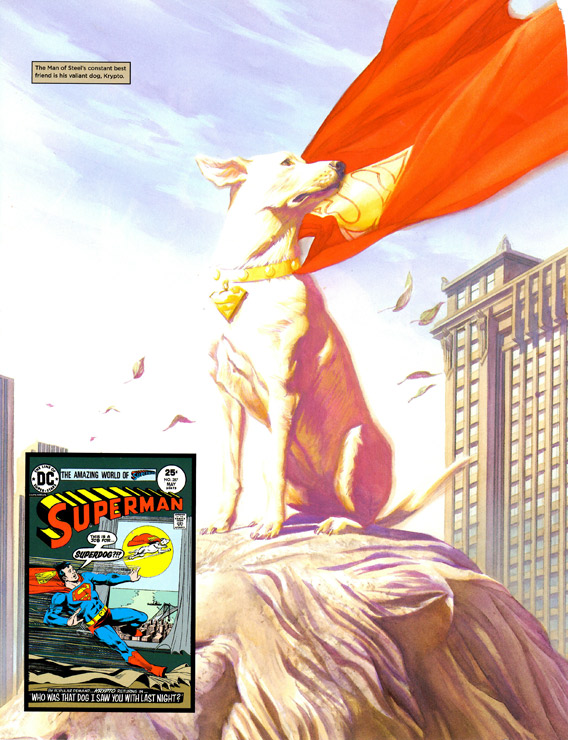 Editor: Hey, Glen. Got a minute?
Weldon: Hey, Eric. Uh, sure.
Editor: I just read Chapter 5, and I got to the Krypto stuff.
Editor: … All the Krypto stuff.
Weldon: Yeah. [Chuckles.] Awesome.
Editor: You wrote 13 pages.
Weldon: … I uh, I don't …
Editor: Glen, who are you writing this book for? Who exactly is this person in your head who's prepared to wade through 13 pages about Superman's dog? It's you, isn't it?
Weldon: OK, let me just stop you right there. I think I see the issue. You are talking about Krypto as if he's just a dog. He's not just a dog, Eric.
Weldon: Yes, he is a dog in a cape, Eric. And that … that is awesome. OK? Empirically so. That's just science. I mean … did you read that section? Really read it?
Editor: Oh, I read it. All 13 pa …
Weldon: Because it doesn't sound like you really read it.
Editor: I'm cutting it, Glen. Sorry. I gotta cut Krypto.
Editor: The contract says, "75,000 word manuscript." You turned in how many?
Weldon [mumbling]: … 150.
Editor: 150,000 words. And this book's about Superman—who he is, what he represents, how he's changed—so if we gotta cut something, then maybe, I don't know, 13 pages about his pet doggie might be a good thing to start with, I feel.
Weldon: Let me walk you through it.
Weldon: Let me explain it to you while I have you on the phone. Why Krypto the Superdog is awesome. What he's there for. Why he matters.