What's the Real Consultant Scandal in Georgia?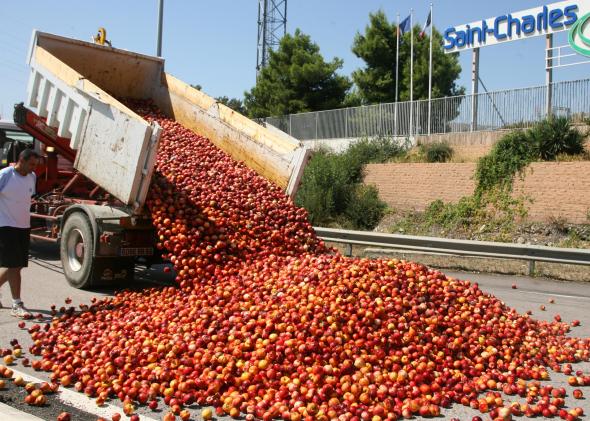 One day after it was leaked, the story about Michelle Nunn's December 2013 campaign memo has been simplified. It was a blunder, a gaffe, which Nunn (who was previously nailed for a troublesome guest at a fundraiser) cannot afford. The "problematic association" story has sunk in, even though this AJC headline gets at how far you have to leap to tie Nunn to an actual scandal: "Michelle Nunn non-profit validated grants to charity with Hamas-tied affiliate." (The verb "validate" appears because Nunn's Points of Light did not actually dispense money; the modifier "-tied" appears because Islamic Relief USA claims to be independent of the other Islamic Relief charities, for all the good that does.)
It's a fascinating picture of what is and isn't a scandal. The same day that Eliana Johnson scooped the Nunn memo, OpenSecrets reporter Russ Choma ran a long investigation of the money sloshing around a shadowy Ohio group that played big in Georgia. The story is complicated, but the gist is that Republican strategist Nick Ayers' firm has been paid by the Government Integrity Fund and the Jobs & Progress Fund.
[The Jobs & Progress Fund] more than $1.6 million into a super PAC called Citizens for a Working America. That group promptly began attacking Rep. Jack Kingston, the 11-term Georgia Republican running against David Perdue for the U.S. Senate seat vacated by Saxby Chambliss.
In June, another Ohio nonprofit, the Government Integrity Fund, poured an additional $410,000 into Citizens for a Working America as the super PAC's attacks on Kingston — and ads supportive of Perdue — continued to roll.
One ad shortly before the runoff accused Kingston of being involved with a straw donor scheme to funnel money illegally to his campaign and hide its true source. The Jobs & Progress Fund also bought its own ads directly, spending more than $138,000 and turning up the pressure further.
Meanwhile, Ayers was scoring a win with the David Perdue campaign. Perdue happens to be the cousin of Sonny Perdue, the first Republican governor of Georgia since Reconstruction, whose 2002 win effectively kickstarted Ayers' career. Only the political money-watchers seem to find a story or a scandal in this. Hey, it's not like anyone validated a group that is tied to a group that is barred from working in Israel because of Hamas ties.