"Problematic Entities," the 2014 Election Euphemism of the Day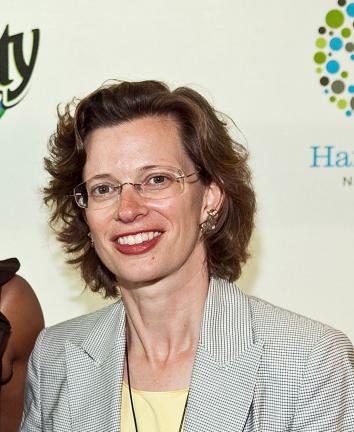 A December 2013 memo, produced for the Senate campaign of Georgia's Michelle Nunn, is great fun for any election nerd. There's the series of flowcharts from BlueLabs, the group credited by many (not least by itself) for figuring out how to turn the 2013 Virginia electorate into a diverse simulacrum of the 2012 electorate. There's the long and honest look at how and when funds will arrive.
And then there's the bit about vulnerabilities. National Review's Eliana Johnson, who scooped the memo, finds Nunn's advisers worrying about "grants to problematic entities" from her nonprofit, the Points of Light Foundation. (This story comes just six days after a Republican primary finally determined Nunn's opponent, businessman David Perdue.) Johnson homes in on one particular donation:
According to the IRS Form 990s that Points of Light filed in 2008 and 2011, the organization gave a grant of over $33,000 to Islamic Relief USA, a charity that says it strives to alleviate "hunger, illiteracy, and diseases worldwide." Islamic Relief USA is part of a global network of charities that operate under the umbrella of Islamic Relief Worldwide. Islamic Relief USA says on its website that it is a legally separate entity from its parent organization, but that they share "a common vision, mission, and family identity." Islamic Relief Worldwide has ties to Hamas, which the U.S. designates as a terrorist organization. In June, Israel banned the charity from operating in the country because, according to Israeli officials, it was funneling cash to Hamas.
The Nunn campaign's response was quick: It did not actually give this money, but validated Islamic Relief USA (not Worldwide) as a worthwhile charity. Much more athletic than its response to a previous (also Johnson-scooped) scandal, in which Nunn backed away from Virtual Murrell, a former Black Panther who'd pleaded guilty to a 1994 bribe charge. Any attack like this is an attack on Nunn's studious, earned image as a figure born into, but not of, politics—the leaked memo actually runs through the Republicans who can probably come around to endorsing her.
But I'm not sure that these are Nunn's greatest problems. Democrats, who seriously lack for luck in this election cycle, are currently competitive or ahead in Georgia's race and Louisiana's Senate race. In both states, a candidate who fails to clear 50 percent of the vote in November has to fight a December runoff. In both states, black turnout among Democratic voters made the parties far more competitive in the 2008 elections (the last time these seats were up) than in the runoffs.
Update: Having talked to Nunn myself, this quote from the memo cuts too deep:
The political press is not inclined to cover a candidate repeating their message. In fact, many reporters see their job as getting the candidate to "reveal" what their "true" inclinations and orientation may lay or to cause a gaffe. Any deviation from that message will be newsworthy to them. They also understand that effective candidates and campaigns stick to their message, and will see a deviation in message as an erred campaign or candidate.