Interactive Time-Lapse Map Shows How the U.S. Took More Than 1.5 Billion Acres From Native Americans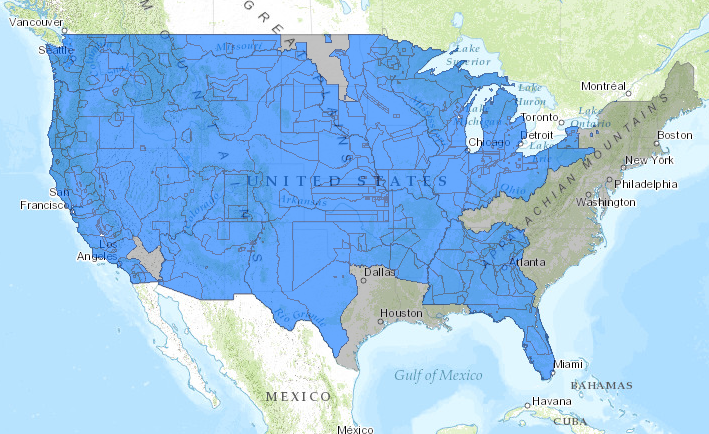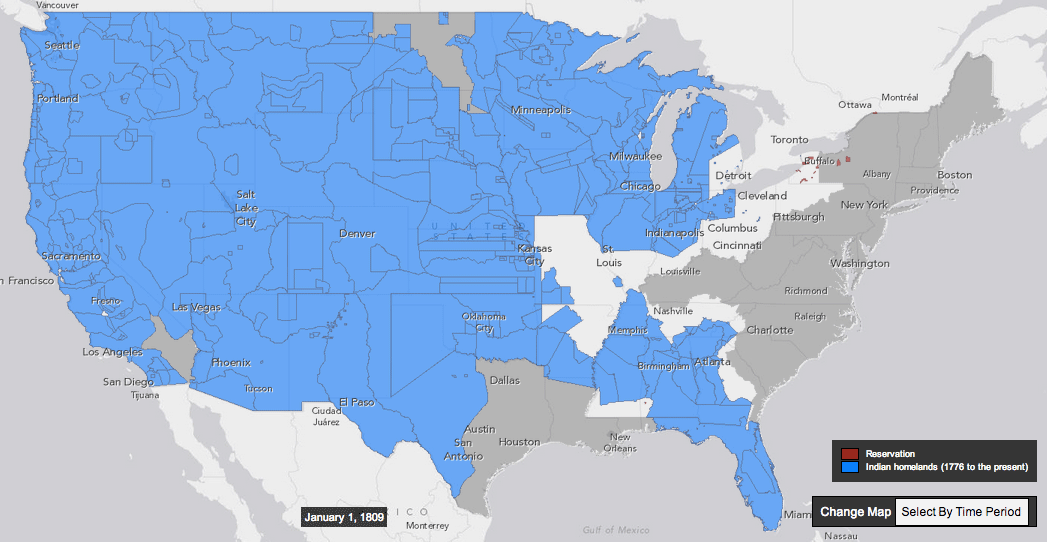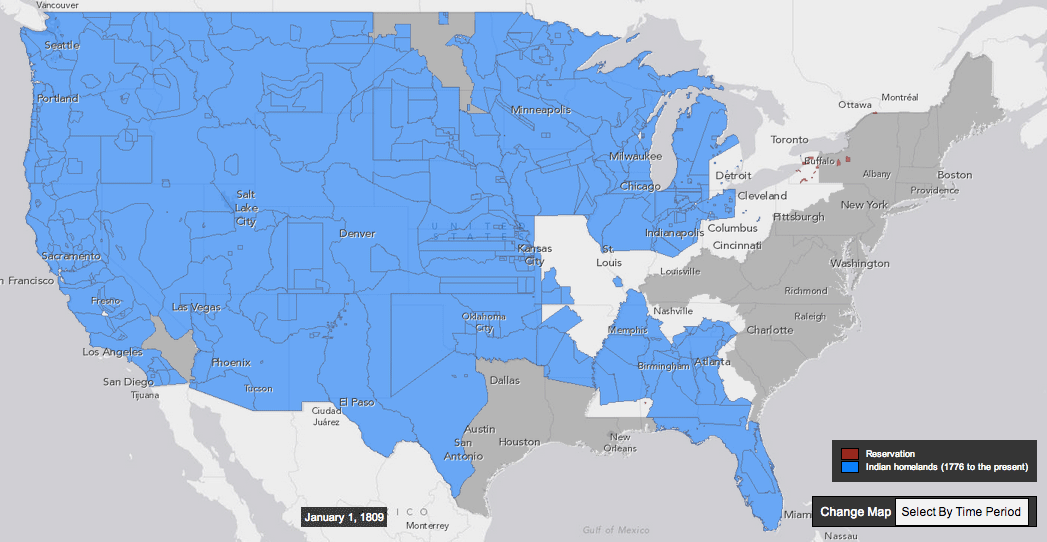 Invasion of America
The Vault is Slate's history blog. Like us on Facebook, follow us on Twitter @slatevault, and find us on Tumblr. Find out more about what this space is all about here.
The project's source data is a set of maps produced in 1899 by the Bureau of American Ethnology. The B.A.E. was a research unit of the Smithsonian that published and collected anthropological, archaeological, and linguistic research on the culture of North American Indians, as the nineteenth century drew to a close.
While the time-lapse function is the most visually impressive aspect of this interactive, the "source map" option (available on the map's site) offers a deep level of detail. By selecting a source map, and then zooming in to the state you've selected, you can see details of the map used to generate that section of the interactive. A pop-up box tells you which Native nation was resident on the land, and the date of the treaty or executive order that transferred the area to the government, as well as offering external links to descriptions of the treaty and of the tract of land.
In the site's "About" section (reachable by clicking on the question mark), Saunt is careful to point out that the westward-moving boundaries could sometimes be vague. Asked for an example, he pointed me to the 1791 treaty with the Cherokee that ceded the land where present-day Knoxville, Tenn. stands. The treaty's language pointed to landmarks like "the mouth of Duck river," a broad approach that left a lot of room for creative implementation. When dealing with semi-nomadic tribes, Saunt added, negotiators sometimes designated a small reservation, "rather than spelling out the boundaries of the cession."
This vagueness benefited the government's purposes in crafting treaties and executive orders. "Greater legality and more precision," Saunt argues, "would have made it impossible to seize so much land in so short a time."