When Valentines Were Really, Really Mean
The Vault is Slate's new history blog. Like us on Facebook; follow us on Twitter @slatevault; find us on Tumblr. Find out more about what this space is all about here.
Among the many beautiful valentines from times past are some notable outliers. These "vinegar valentines," produced between the middle of the 19th century and middle of the 20th, are tart, sassy, vindictive, and just plain mean.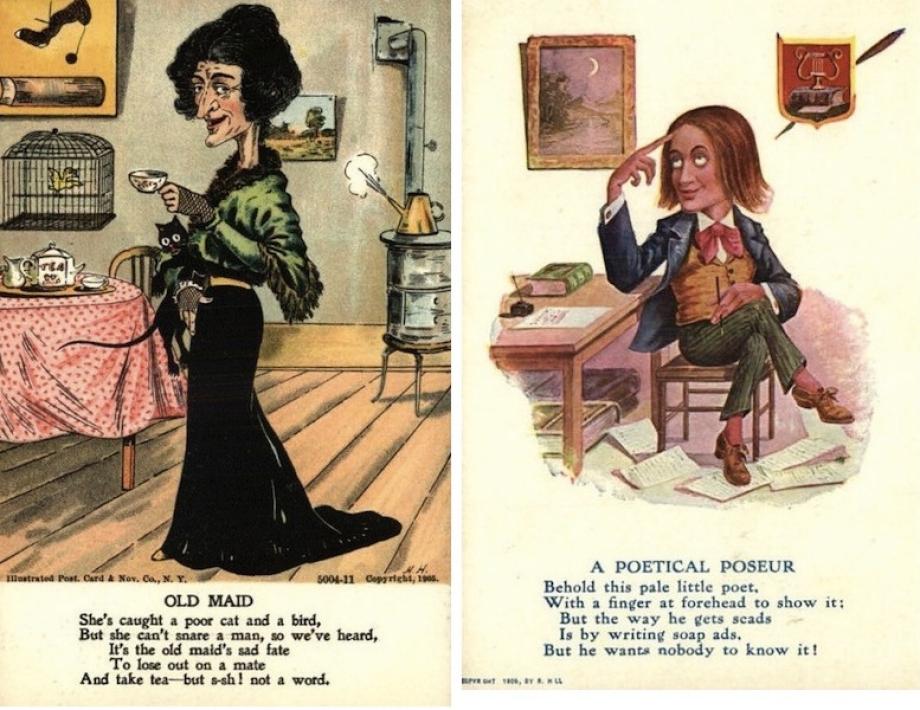 Vinegar valentines were a socially sanctioned chance to criticize, reject, and insult. They were often sent without a signature, enabling the sender to speak without fear. These cards were sent not just to significant others, friends, and family but to a larger social circle. People might post a vinegar card to a store clerk, a teacher, or a neighbor.

The tradition was quite popular. Art historian Annebella Pollen points out that these cards were often produced by the same companies that made the frilly, beautiful valentine cards adorned with hearts and flowers, but they cost much less. Some historians argue that comic valentines—of which vinegar valentines were one type—made up half of all U.S. valentine sales in the middle of the 19th century.
Many vinegar valentines were used to enforce gender roles. Senders would use the anonymity of the card to comment on the inappropriate behavior of a couple or the distasteful political views of a feminist friend. Women seemed to be the targets of many of the surviving examples, but balding men, pretentious artists and poets, and smelly fat guys made appearances as well.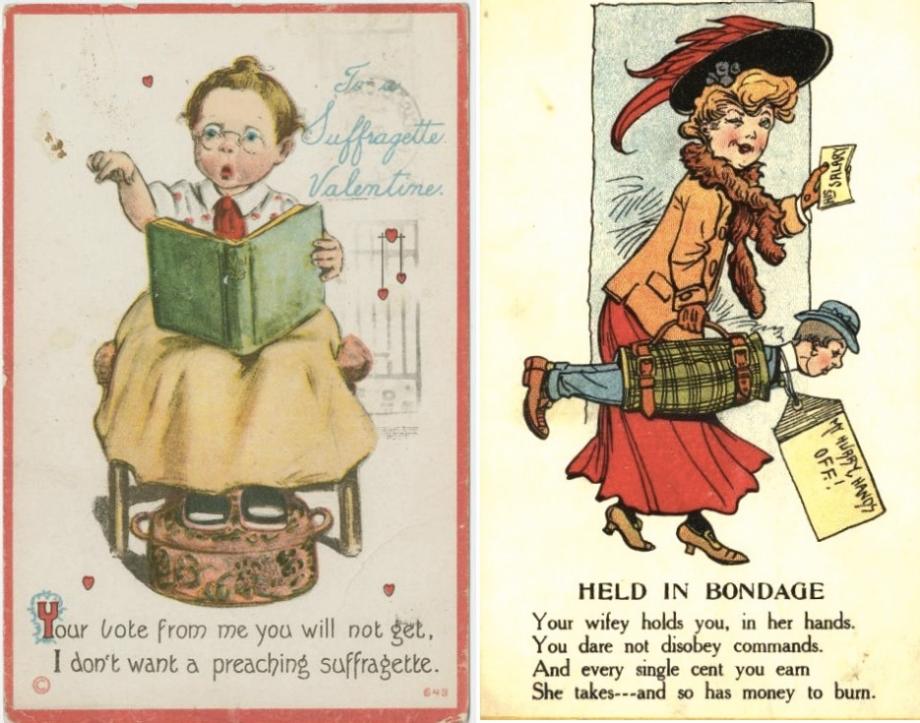 Some of the most interesting vinegar valentines were produced during the Civil War and gave voice to senders' anger about the war. The cards express the discomforts and dangers of serving in the Union Army.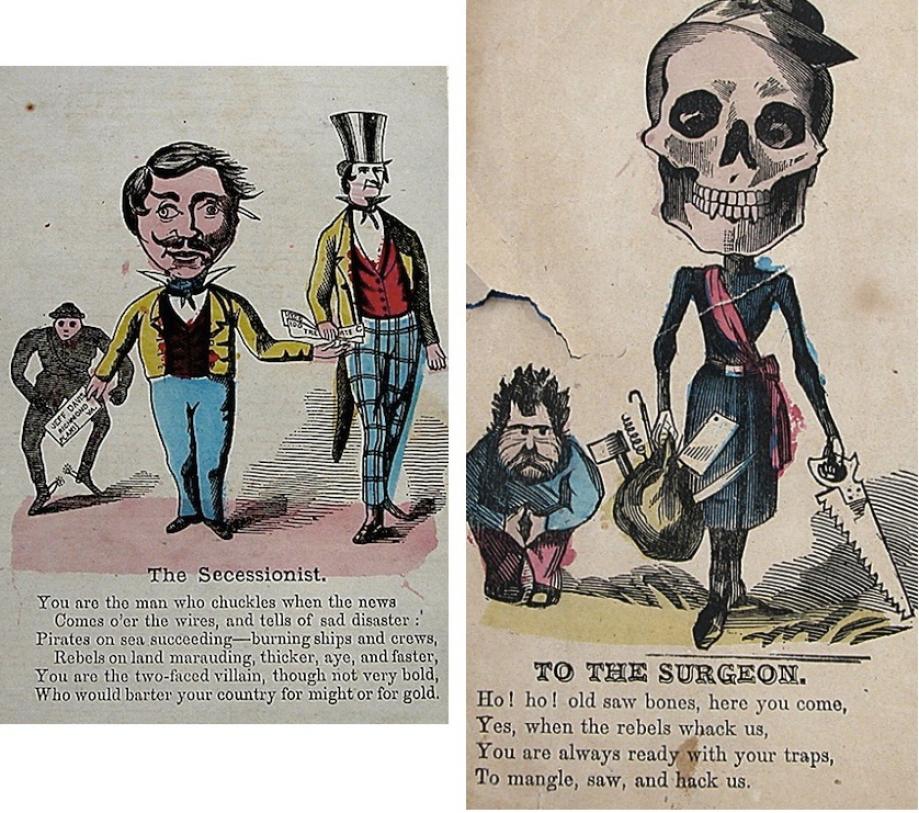 For more great examples of vinegar valentines, see the slideshow below.
Major thanks to Collectors Weekly's Lisa Hix for the tip and for her longer piece on the topic, which includes an interview with Annebella Pollen.