Keystone Pipeline Leak Spills 210,000 Gallons of Oil in South Dakota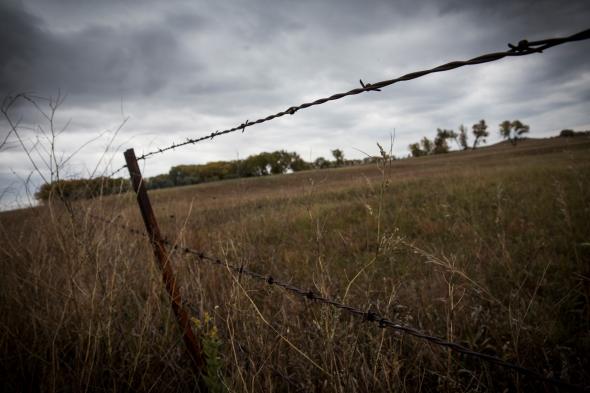 The Keystone pipeline leaked some 210,000 gallons of oil in northeast South Dakota Thursday morning. The spill is the latest in a series of mishaps in the 2,687-mile pipeline system that transports material extracted from the oil sands in Alberta, Canada into the Great Plains where it's refined and stored. The Tar sands oil is thicker and sticker than other forms of oil, making it harder to clean up, according to CNN. Pipeline company TransCanada said the leak in the underground pipeline was detected around 6 a.m. and it was isolated within 15 minutes. The South Dakota Department of Environment and Natural Resources said the leak was in a grassy area or an agricultural field. It is still too early to determine if the leak contaminated the groundwater.

TransCanada released this picture of the spill site.
The leak is the third and largest spill in the region since 2011 and comes just days before regulators in neighboring Nebraska decide whether to approve another controversial TransCanada pipeline, the Keystone XL. "Opponents of Keystone XL, which is proposed to run about 1,100 miles and would become part of this same pipeline system, quickly cited Thursday's spill as evidence of the risks posed by such pipelines, and urged Nebraska regulators to take note," the New York Times notes. "Oil pipelines have faced greater scrutiny since thousands of protesters gathered near the Standing Rock Sioux Reservation in North Dakota last year to protest the Dakota Access Pipeline."
The Nebraska Public Service Commission is expected to announce their decision on Monday.