How to Help Hurricane Harvey Victims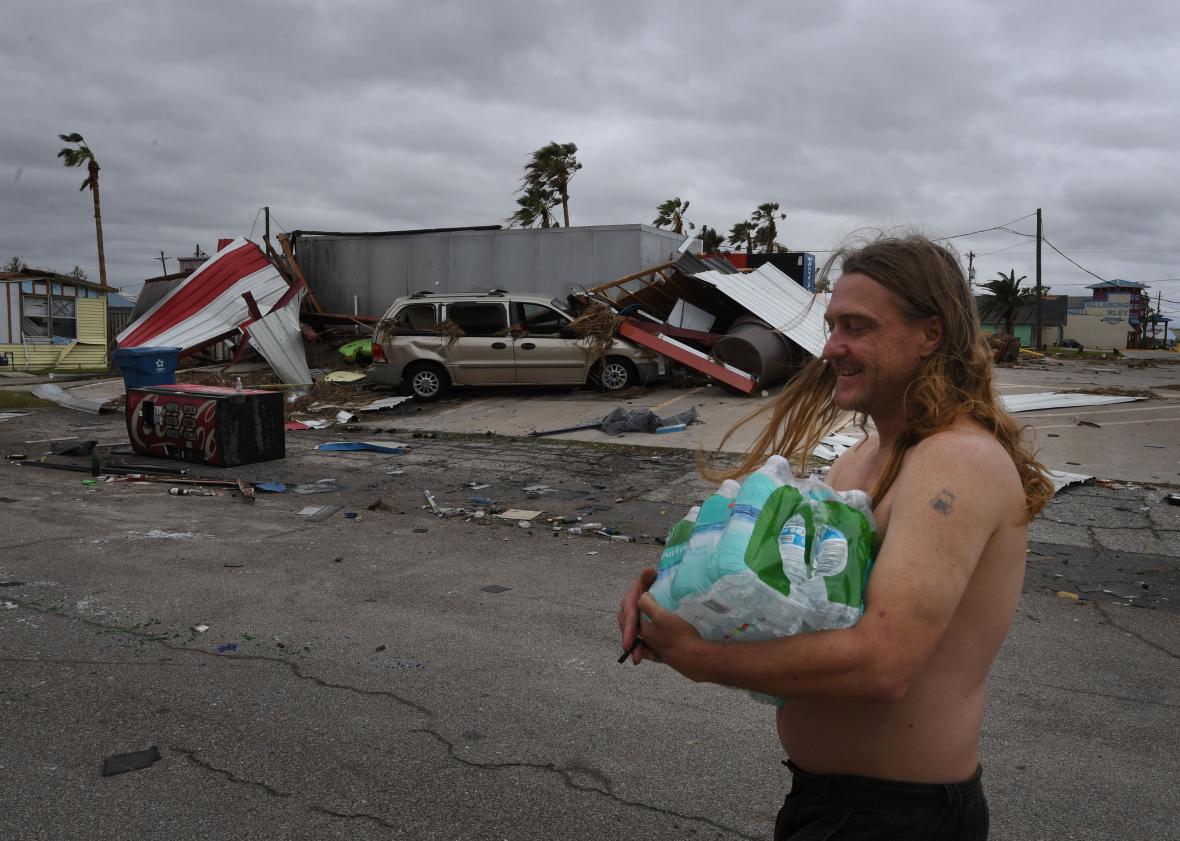 As catastrophic flooding continues to devastate Houston and other areas of southern Texas over the weekend, there are several options for those looking to lend a hand in the aftermath of Hurricane Harvey. Unless you're in the area, and have a boat that you can use to personally rescue people who need help, the best bet is to give money to charities that are already on the ground and working on disaster relief. Some options include:
The Coastal Bend Disaster Recovery Group is a nonprofit organization that provides long-term help to areas recovering from natural disasters. "In the wake of Hurricane Harvey, areas of the Coastal Bend will no doubt be devastated and long-term recover needs of the under-served population will emerge," the group said in a Facebook post.
The Texas Diaper Bank is also a good choice for those who want to focus their donations on children, whose needs are often overlooked when it comes to disaster relief. The organization has received praise for supporting the basic needs of babies, children with disabilities, and even vulnerable senior citizens.
The homeless of Houston are particularly hard hit by the hurricane. The Houston-based Coalition for the Homeless is working to help out that vulnerable population and also accepts online donations.
Portlight is an organization that focuses on helping out people with disabilities, which is also a particularly vulnerable group that needs additional assistance during disasters.
The charity crowdfunding site Global Giving is trying to raise $2 million for disaster relief and vows that all donations will "exclusively support local relief and recovery efforts from this storm."
All Hands Volunteers is also collecting donations. The group says it is "currently in a staging position in San Antonio" and is in contact with emergency management officials "to determine where our services are needed most."
Videos of the Harvey rescue efforts show there are a lot of pets in need of assistance as well. Those looking to focus their assistance to helping out the furry hurricane victims can donate to Austin Pets Alive, which has been directly assisting with pet evacuations, and the SPCA of Texas.