Today in Conservative Media: Not So Sure About This Health Care Bill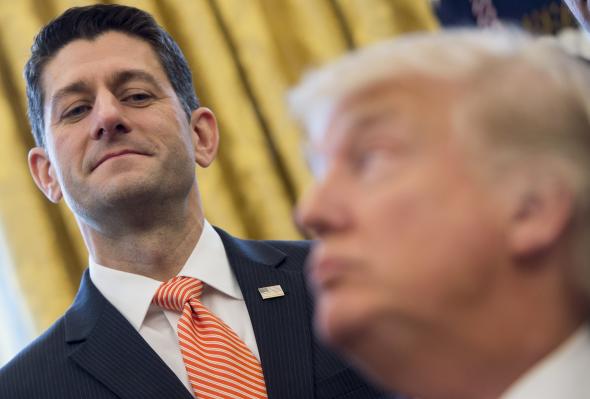 A daily roundup of the biggest stories in right-wing media.
Immediately after Republicans released their proposed Affordable Care Act replacement on Monday evening, some conservative media outlets focused on the things it seemed to do right. In its initial summary of the bill, for example, the Daily Caller noted several ways that GOP lawmakers had lived up to their promises, such as, "The House Republicans' American Health Care Act would block federal funding to Planned Parenthood, a major win for pro-life advocates."
Several conservative publications also published editorials against the bill. National Review's editors wrote, "All in all … the bill is a disappointment," though they concluded that there was still reason for hope, adding, "And it is not too late to get a second opinion."
Others unloaded more directly on Republican leaders. A Federalist headline read, "The GOP Repeal Plan Sucks. But Is It Better Than Nothing?" If the answer to that question is yes, the article suggested, it is only because the bill is "the best this crop of legislators is going to do." Meanwhile, writing that Republicans had "been knocking this ball around for seven years" without getting it right, Fox News' Chris Stirewalt observed, "It's as if Churchill had warned for years of the looming Nazi menace and then simply shrugged when the Panzers crossed the Polish border."
Unless Republicans attack the anti-competitive and monopolistic practices that are keeping gross health care costs up—for everything from drugs to simple procedures—the health care system will continue to serve special interests and not the American people.
LifeZette's editor-in-chief Laura Ingraham also made an appearance on Fox & Friends where she chided Democrats, calling them "obsessed" with Russia, before criticizing the bill. She argued that the "Trumpiest" proposed reforms—pricing transparency and competition across state lines—were nowhere to be found in the bill:
Others also seemed to want to distance the president from the bill. When Donald Trump tweeted, "Our wonderful new Healthcare Bill is now out for review and negotiation," Breitbart suggested "review and negotiation" indicated that the president wasn't fully sold on the bill, despite his praise for it.
For some conservative outlets, the day's biggest story wasn't the health insurance bill, but instead WikiLeaks' latest dump—a release of alleged CIA documents detailing the agency's hacking capabilities. The Drudge Report, which largely ignored health care reform efforts, promoted the story on its home page throughout the day.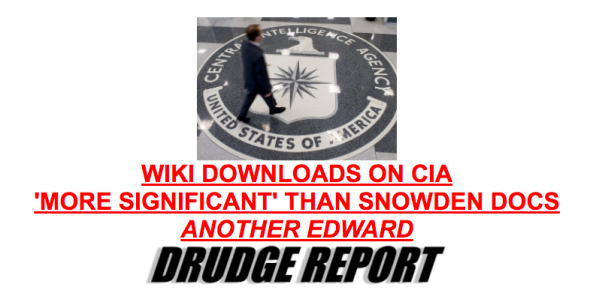 Breitbart featured several articles on the CIA story, including one that quoted almost exclusively from a WikiLeaks press release. In "WikiLeaks Exposes CIA's Covert Global Hacking Program," the Daily Caller similarly emphasized many of the organization's claims, including its assertion "that CIA malware can be used to 'penetrate, infest and control' Android and iPhone software 'that runs or has run presidential Twitter accounts.' " But it also described Julian Assange's accompanying statement as "rambling" and wrote, "The veracity of the documents has not been verified and it is not yet clear whether the release marks a major breach of the CIA."
On social media, posts about Trump surprising young White House visitors were widely shared from conservative Facebook pages: