Trump Administration Confirms Immigration Ban Doesn't Affect Green Card Holders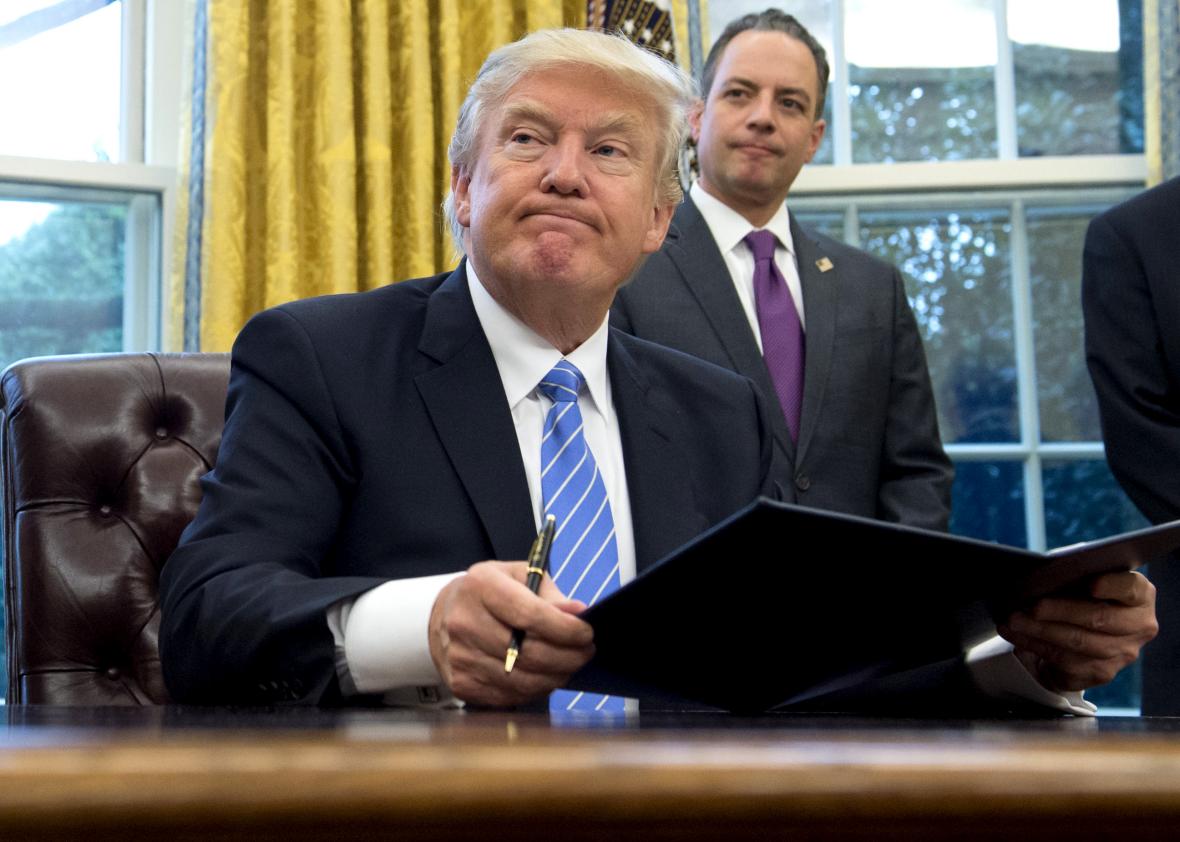 Update, Jan. 29, 7:30 p.m. Eastern: After lots of confusion, Homeland Security Secretary John Kelly confirmed that Trump's order would not bar green card holders from entering the country. "In applying the provisions of the president's executive order, I hereby deem the entry of lawful permanent residents to be in the national interest," Kelly said in a statement. "Accordingly, absent the receipt of significant derogatory information indicating a serious threat to public safety and welfare, lawful permanent resident status will be a dispositive factor in our case-by-case determinations."

DHS Sec Kelly on President's immigration exec order:"I hereby deem the entry of lawful permanent residents to be in the national interest." pic.twitter.com/AscXezeJag

— Craig Caplan (@CraigCaplan) January 29, 2017
Original post, Jan. 29, 1:47 p.m. Eastern: In an apparent illustration of all the confusion and back-and-forth that has been created by President Donald Trump's executive order on immigration, White House Chief of Staff Reince Priebus made a stark declaration that would appear to at least partly reverse a key part of the measure. Asked repeatedly on NBC's Meet the Press, Priebus insisted that those who hold green cards won't be barred by Trump's order banning travelers from seven Muslim-majority nations: Iran, Iraq, Libya, Somalia, Sudan, Syria, and Yemen. He did, however, say they could be subject to further scrutiny at the border because border agents have "discretionary authority" when it comes to dealing with any travelers they may deem to be suspicious.
Priebus was asked specifically about whether the White House had ignored recommendations from the Department of Homeland Security that any order not affect green card holders. "We didn"t overrule the Department of Homeland Security, as far as green card holders moving forward, it doesn't affect them," Priebus said. He did say though that "If you're traveling back and forth, you're going to be subjected to further screening." The former Republican National Committee chief also left the door open to the order being expanded, saying that "perhaps other countries needed to be added to an executive order going forward."
In what seemed to be a clear indication that the administration was still coming up with answers to the numerous questions that have emerged about the order, a senior administration official told Reuters, it was still not clear where or how green card holders could be subjected to additional screening and that specific guidelines were being written up. "They could be screened in many different ways and in many different places," the official said in an interview.
Priebus spoke mere hours after both the Department of Homeland Security and a White House official confirmed that Trump's order restricting entry into the United States from citizens of seven Muslim-majority countries, and suspending the refugee program for 90 days, is still in full force. "President Trump's Executive Orders remain in place — prohibited travel will remain prohibited, and the U.S. government retains its right to revoke visas at any time if required for national security or public safety," the Department of Homeland Security said in a statement issued hours after a federal judge issued an emergency order preventing the deportation of people subjected to the travel ban.
In defending the measure, Homeland Security emphasized only a tiny percentage of travelers were affected yesterday: "Less than one percent of the more than 325,000 international air travelers who arrive every day were inconvenienced while enhanced security measures were implemented." At the end of the day, the agency said, "No foreign national in a foreign land, without ties to the United States, has any unfettered right to demand entry into the United States or to demand immigration benefits in the United States."
Trump seemed to defend the measure on Sunday as well, writing on Twitter that "our country needs strong borders and extreme vetting, NOW."
Our country needs strong borders and extreme vetting, NOW. Look what is happening all over Europe and, indeed, the world - a horrible mess!

— Donald J. Trump (@realDonaldTrump) January 29, 2017