Gunman Arrested in Pizzagate Incident Recently Ran Over a Teenager With His Car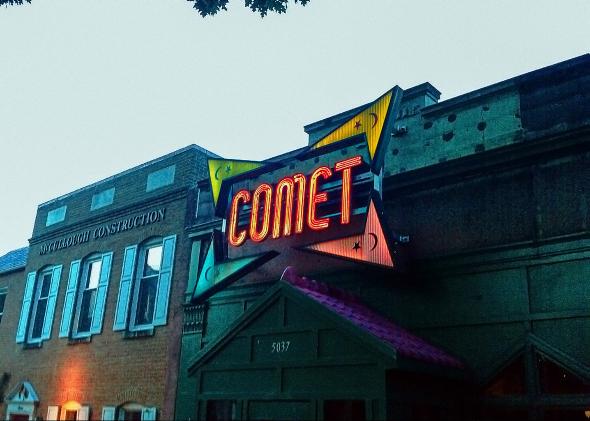 The Washington, D.C., pizzeria Comet Ping Pong, according to a beyond-dunderheaded, WikiLeaks-fueled conspiracy theory, is the nexus of a child trafficking ring operated by the Democratic party. Two weeks ago, the New York Times reported that "one supporter of the Pizzagate theory shot a live video from within the restaurant during a busy dinner shift" before being told to leave the establishment by local police. On Sunday, the threats against the pizza place got a lot scarier, as a 28-year-old white man named Edgar Maddison Welch was arrested after firing a shot inside the restaurant with what police termed an assault rifle.
Welch, a native of Salisbury, North Carolina, made the news in his home state last month after allegedly ramming his Buick LeSabre into a teenage pedestrian. According to the website of WBTV, the 13-year-old "suffered head, torso, and leg injuries," and "Welch stayed at the scene of the crash and waited for police." One witness, however, told WBTV that Welch hadn't tried to swerve out of the way when he saw the group of teenagers walking down the road:
The victim was apparently walking with several other friends when the accident happened.
"We was walking down the road, just a normal walk, and this one car had the full road," said Sean Lankford, who was walking in the group. "We was pretty much on the white line and he wiped out one of my friends and he had the whole road to turn into even the whole other lane, even in the same lane he could have avoided him."
"My friend is really really badly hurt, it's just a normal walk gone bad and one car made a big difference," Lankford added.
A Division of Motor Vehicles report available on the Salisbury Police Department website confirms that the driver was 28-year-old Edgar Maddison Welch of Salisbury, North Carolina. The narrative on the Oct. 25 report indicates that the "case investigation is still on going."
According to voter records, a 28-year-old white man named Edgar Maddison Welch who lives at the same address in Salisbury has been registered as a Republican since he became eligible to vote in 2006.