Watch Tonight's Vice Presidential Debate on CBS Live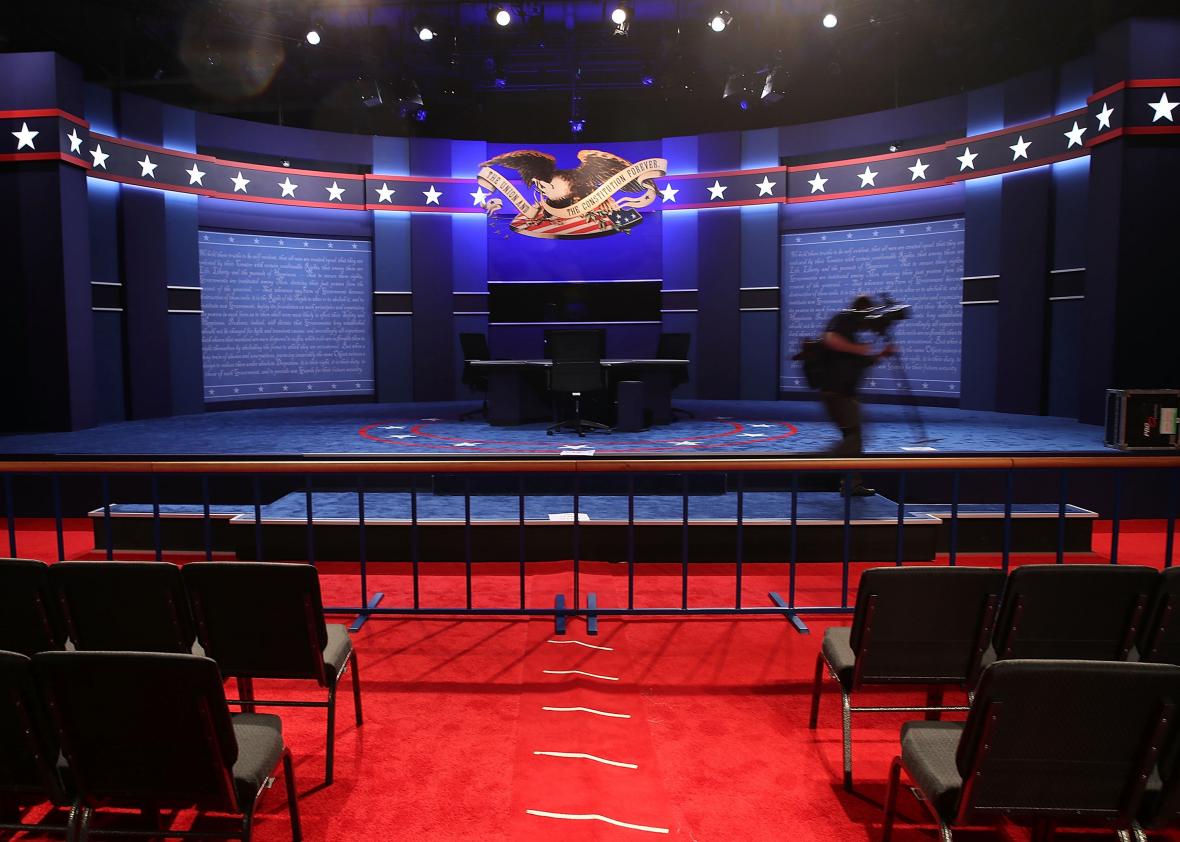 Tim Kaine and Mike Pence—running mates to Hillary Clinton and Donald Trump, respectively—will meet onstage tonight at Longwood University in Farmville, Virginia, for their first and only vice presidential debate. The debate begins at 9 p.m. ET and you can watch the whole thing on the CBS live stream above.
Kaine's job is to not screw up his boss' lead. Pence's job is to be everything his boss is not (conservative, stable, not-sniffly) while answering for everything his boss is. Culture war issues that have largely been absent from this campaign—abortion, gay marriage, religious liberty—are likely to come up tonight, given Pence's record on "religious liberty" and Kaine's on abortion. No word on how many harmonicas Kaine will be packing.