This Week's Conservative Pundit Tracker: "I Can't Even"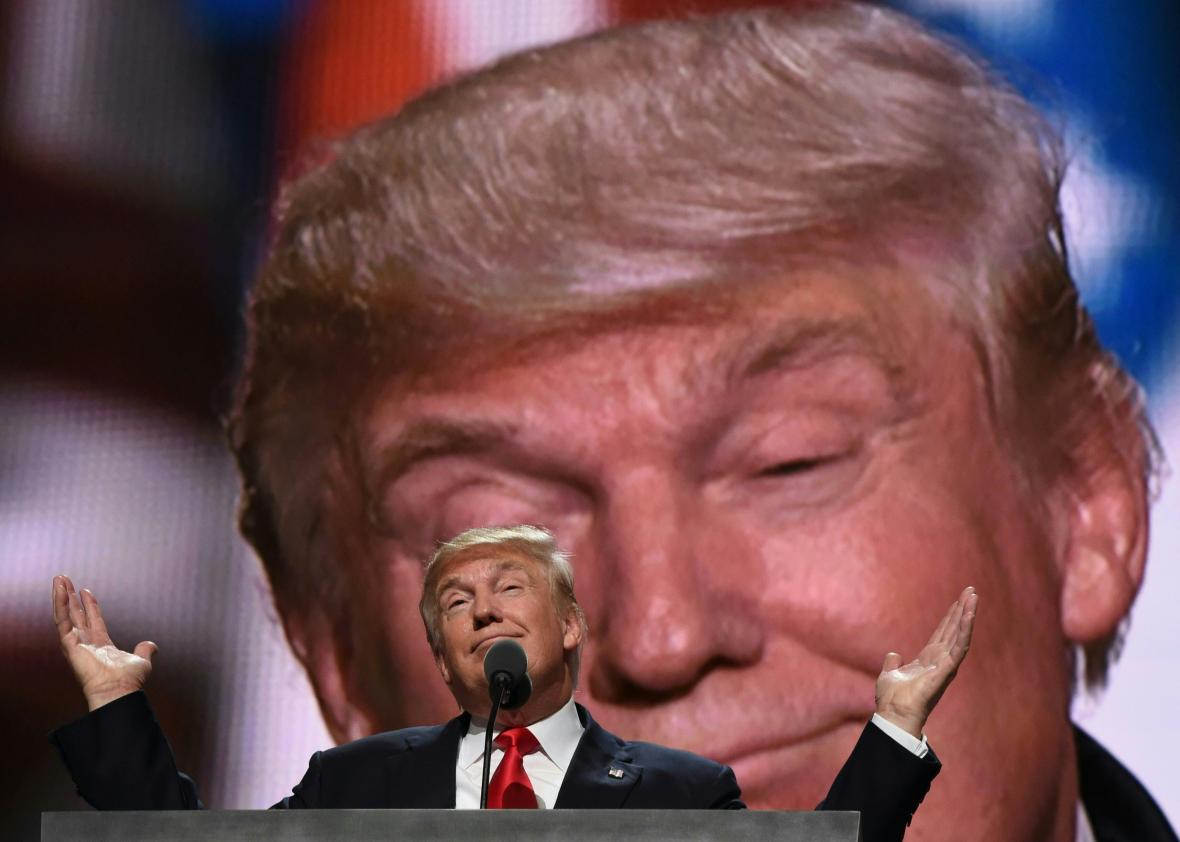 Each week we're publishing a new chart showing where our group of 25 right-wing pundits stand on the question of Trump, and you'll be able to look back at past weeks to see if minds are changing. Our categories are "Voting Trump," "Voting Clinton," "Not Voting," "Someone Else," and "Inscrutable." Someone else means either a third party candidate or a write-in. Inscrutable includes pundits who have voiced opposition to both Trump and Clinton, but are otherwise undecided, and those who are sharply critical of Trump but haven't stated a preferred alternative. Click on a pundit's head to see what he or she has said about the election this week. (If someone doesn't write or speak or tweet—crazy, but possible—in a given week, we'll assume they are "thinking…" Also: We are scouring the internet obsessively, but it's a big place and it's possible someone will say something that we miss. We are confident you'll let us know in comments if so!)
Will the Inscrutables pull it together come November? Will anyone else jump on the Hillary train? Will more pundits coalesce around a third-party candidate? Or will everyone eventually fall into line for Trump between now and Election Day? Keep an eye on this weekly tracker to find out.
On Wednesday, MSNBC's Joe Scarborough reported that, according to his source, Donald Trump once asked a foreign policy expert why, if we had nuclear weapons, we couldn't use them. After the last week, we have to wonder if he was asking about using nukes against a foreign power or his own campaign.
Amid speculation that the RNC could still find a way to dump Trump, radio host Hugh Hewitt, a reluctant yet staunch Trump supporter, expressed his dismay that Trump skeptics were a little too gleeful at all the bad news.
The #NeverTrump crowd was not amused.
Hewitt tried to keep the focus on uniting against Hillary:
Not to great effect, however:
With things looking this bad, it's no surprise there is not much in the way of enthusiasm or optimism from the pundits on our list this week. The New York Times' Ross Douthat is reduced to an exasperated "I can't even" at the notion that the party waited until after the convention to realize Trump was toxic. And we are moving foreign-policy expert Max Boot into the Hillary camp for saying that "For good of party & country [Trump] needs to lose."