"They Treated Me Like a Prisoner. They Treated Me Like I Did This."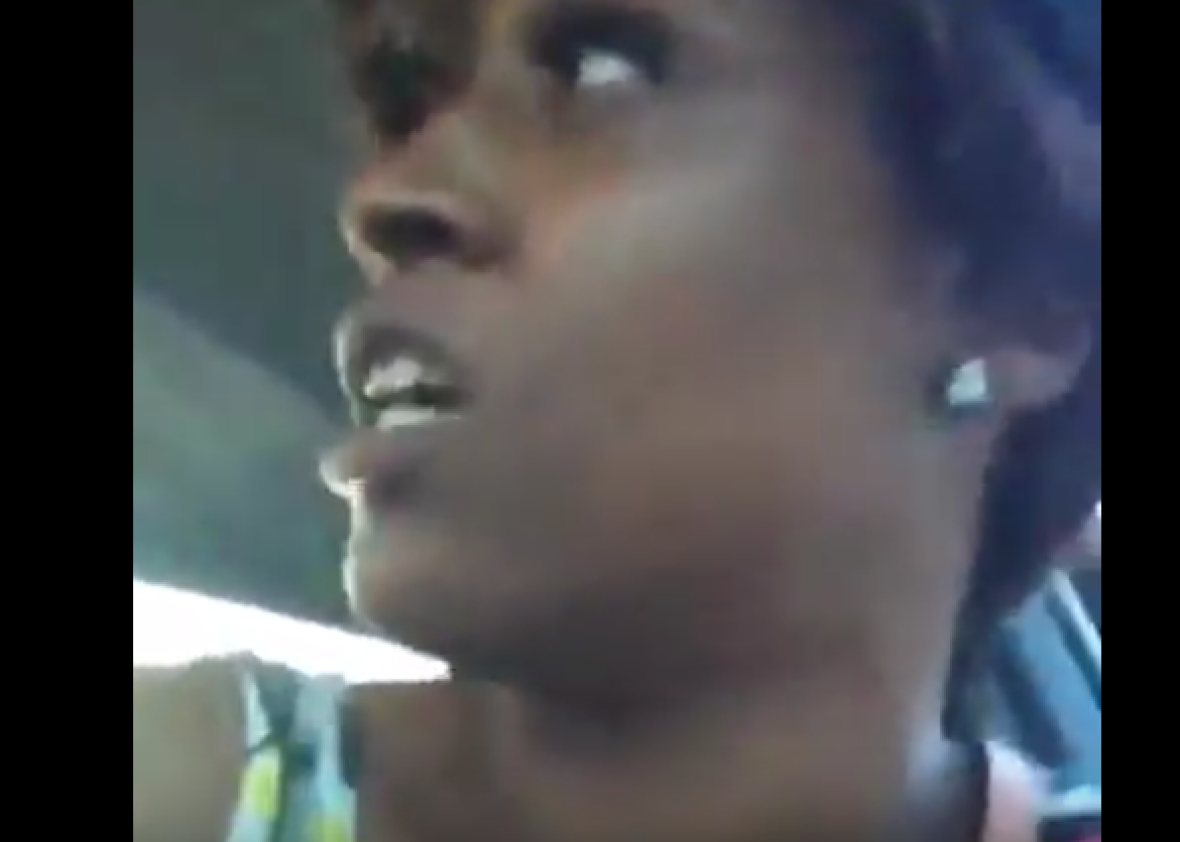 In an emotional press conference Thursday morning, the girlfriend of Philando Castile identified herself as Diamond Reynolds and provided new details about the circumstances that led to her boyfriend's death at the hands of a police officer Wednesday night in Falcon Heights, Minnesota.
You can watch the press conference below.
"I'm the woman who recorded the video," said Reynolds, referring to the footage she streamed last night on Facebook Live, in which Castile could be seen bleeding through his shirt while Reynolds's young daughter looks on from the back of the car and a police officer stands over Castile with his gun drawn.
"We got pulled over for what allegedly was supposed to be a broken taillight," Reynolds said. "[The police officer] let us know that we had a broken taillight. He asked us, were we aware of it and we said no. As we said no, he tells us to put our hands in the air."
According to Reynolds, she and Castile complied with the order, at which point the officer at the driver's side window asked Castile for his license and registration.
"My boyfriend carries all his information in a thick wallet in his right side back pocket," Reynolds said. "As he's reaching for his back pocket wallet he lets the officer know, 'Officer, I have a firearm on me.' I begin to yell, 'But he's licensed to carry.' " According to Reynolds, the officer started firing shortly after.
According to Castile's uncle, Castile died of his wounds around 9:30 p.m. at the hospital where he was taken after the shooting. According to Reynolds, "nobody checked his pulse" in the immediate aftermath of the shooting.
Instead, Reynolds said, she was placed in the back of a police car as other officers "soothed" the officer who fired on Castile. "They pulled him over to the side and they began to calm him down and tell him that it was OK and he would get through this," Reynolds said.
In the video streamed on Facebook Wednesday night, Reynolds could be seen in the back of a police car, saying she has been handcuffed.
"They took me to jail," Reynolds said Thursday. "They didn't feed us. They didn't give us water. They took everything from me. They put me in a room and separated me from my child. … They treated me like a prisoner. They treated me like I did this to me, and I didn't, they did this to us."
Reynolds said she was not informed that Castile had died until 3 a.m. and was not brought home until two hours after that.
Asked at the press conference what she'd like to say to Minnesota Gov. Mark Dayton, Reynolds said, "I want Governor Mark Dayton to allow these people who are licensed to carry to have more rights. If we are able [to have a] license to carry … then a police officer should not be able to gun a man down for no reason."
According to the Washington Post, Dayton has spoken with White House chief of staff Denis McDonough and asked the Department of Justice to launch a federal investigation into the incident.
The St. Anthony Police Department, the law enforcement agency that employs the officer who killed Castile, has not released a detailed account of what occurred Wednesday night. In a brief statement issued Wednesday night, the police department said "shots were fired" during the traffic stop and that "one adult male ... is deceased."