Former Fox News Host Accuses Roger Ailes of Crude, Relentless Sexual Harassment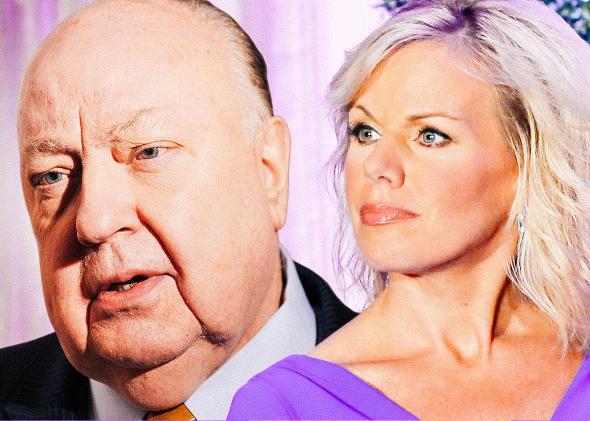 Her complaint alleges that the firing was the ultimate retaliation against her after she rebuffed Mr. Ailes' sexual advances and also tried to challenge what she felt was unequal treatment of her in the newsroom by some of her male colleagues ... "I think you and I should have had a sexual relationship a long time ago and then you'd be good and better and I'd be good and better," Mr. Ailes allegedly told Ms. Carlson in a meeting last September, during which she tried to discuss ongoing discriminatory treatment. "Sometimes problems are easier to solve that way."
Ailes and Carlson are pictured above. Here's more from the complaint:
Ailes does not appear to have yet commented on the allegations.
Carlson co-hosted Fox & Friends, Fox News' morning show, from 2006 until 2013 before launching her own afternoon program. Her suit says she was fired from Fox & Friends for complaining about the conduct of co-host Steve Doocy.
Carlson's full complaint is below.
`