This Week's Conservative Pundit Tracker: "Cheeto Jesus" Edition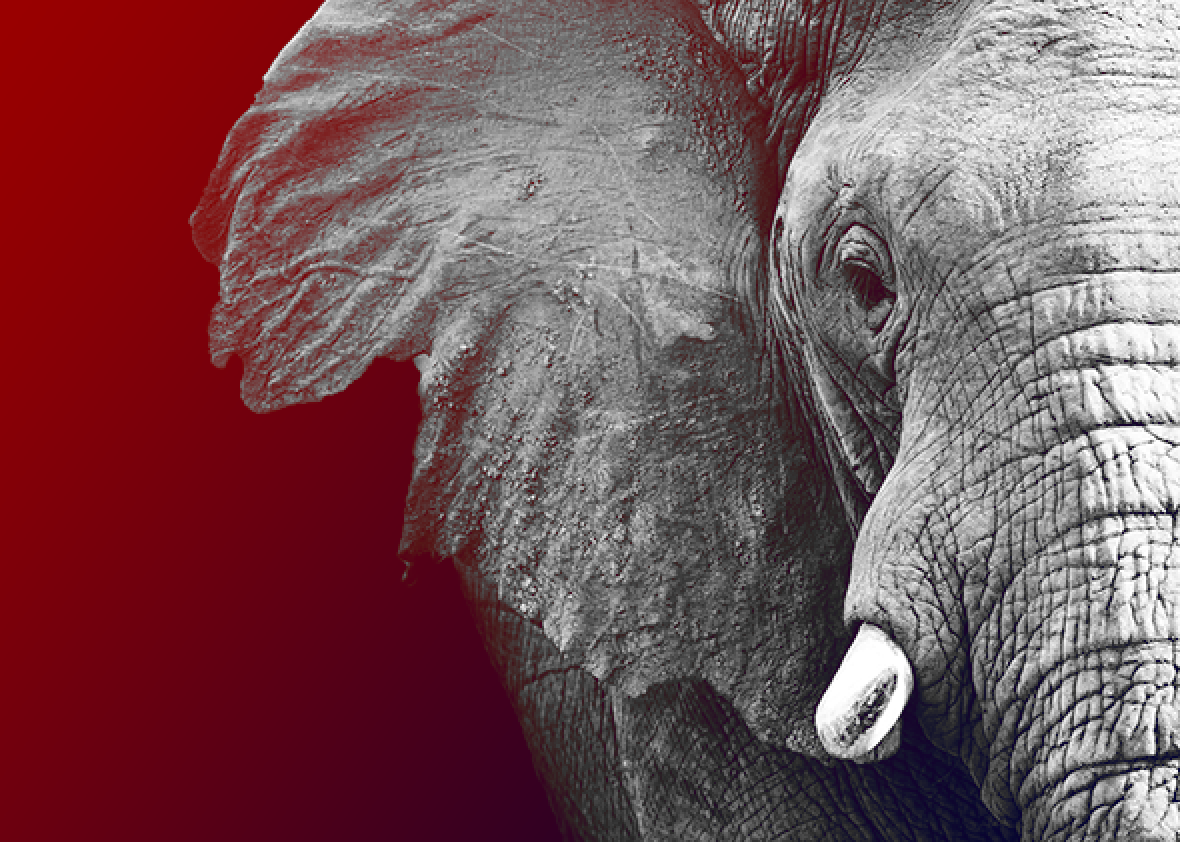 Each week we're publishing a new chart showing where our group of 25 right-wing pundits stand on the question of Trump, and you'll be able to look back at past weeks to see if minds are changing. Our categories are "Voting Trump," "Voting Clinton," "Not Voting," "Someone Else," and "Inscrutable." Someone else means either a third party candidate or a write-in. Inscrutable includes pundits who have voiced opposition to both Trump and Clinton, but are otherwise undecided, and those who are sharply critical of Trump but haven't stated a preferred alternative. Click on a pundit's head to see what he or she has said about the election this week. (If someone doesn't write or speak or tweet in a given week—crazy, but possible—we'll assume they are "thinking…" Also: We are scouring the internet obsessively, but it's a big place and it's possible someone will say something that we miss. We are confident you'll let us know in comments if so!)
Will the Inscrutables pull it together come November? Will anyone else jump on the Hillary train? Will more pundits coalesce around a third-party candidate? Or will everyone eventually fall into line for Trump between now and Election Day? Keep an eye on this weekly tracker to find out.
The horrific mass shooting in Orlando presented voters with an unwelcome chance to see how their candidates respond to tragedy and security threats. Donald Trump responded … predictably.
Appreciate the congrats for being right on radical Islamic terrorism, I don't want congrats, I want toughness & vigilance. We must be smart!

— Donald J. Trump (@realDonaldTrump) June 12, 2016
The next day, Trump gave a speech that Slate's Isaac Chotiner described as "the most terrifying of the campaign."
Trump vowed to suspend immigration from all countries where terrorism occurs, said Hillary Clinton has "no clue what radical Islam is," implied that all Muslims living in this country were suspect, and said, "If we don't get tough, and if we don't get smart, and fast, we're not going to have our country anymore."
Our anti-Trump conservative pundits were largely either turned off—"After Orlando, Clinton solved a problem, and Trump perpetuated his," wrote Jennifer Rubin—or concerned that Trump's virulent anti-Muslim stance would galvanize his supporters in the wake of a terror attack. "The reason Trump can win is not because enough people believe that he is right about Islam, but because enough believe Hillary is wrong," Ben Domenech tweeted.
But radio host Hugh Hewitt—who we had just moved from "Trump" to "Inscrutable" last week when he described Trump as "Stage 4 cancer" and called for the GOP to bend the convention rules to get someone else on the ballot—decided that Trump's speech was the bee's knees and formally endorsed him:
Despite endless talk of a mutiny within the GOP, if Trump can forcefully expose the weak leadership and serial failures of Obama and Clinton in the fight against terrorism — the central issue of our time — he will not only consolidate support, he will make any talk of an intra-party coup obsolete.
The most entertaining response to Trump's polemics came from someone who we now wish we had included in our tracker, GOP strategist Rick Wilson. Read the whole thing, it's worth it, but here are some choice highlights:
5/ You won't escape the stain. It's like a big, visible "No Ragrets" chest tat that will mark your careers forever.

— Rick Wilson (@TheRickWilson) June 16, 2016
8/ This weekend, people were lined up hundreds deep to give blood to the victims of Orlando. Your Cheeto Jesus was praising himself.

— Rick Wilson (@TheRickWilson) June 16, 2016
On that note, on to the tracker: