McConnell: No Vote on Supreme Court Nominee Even if Democrat Wins Presidency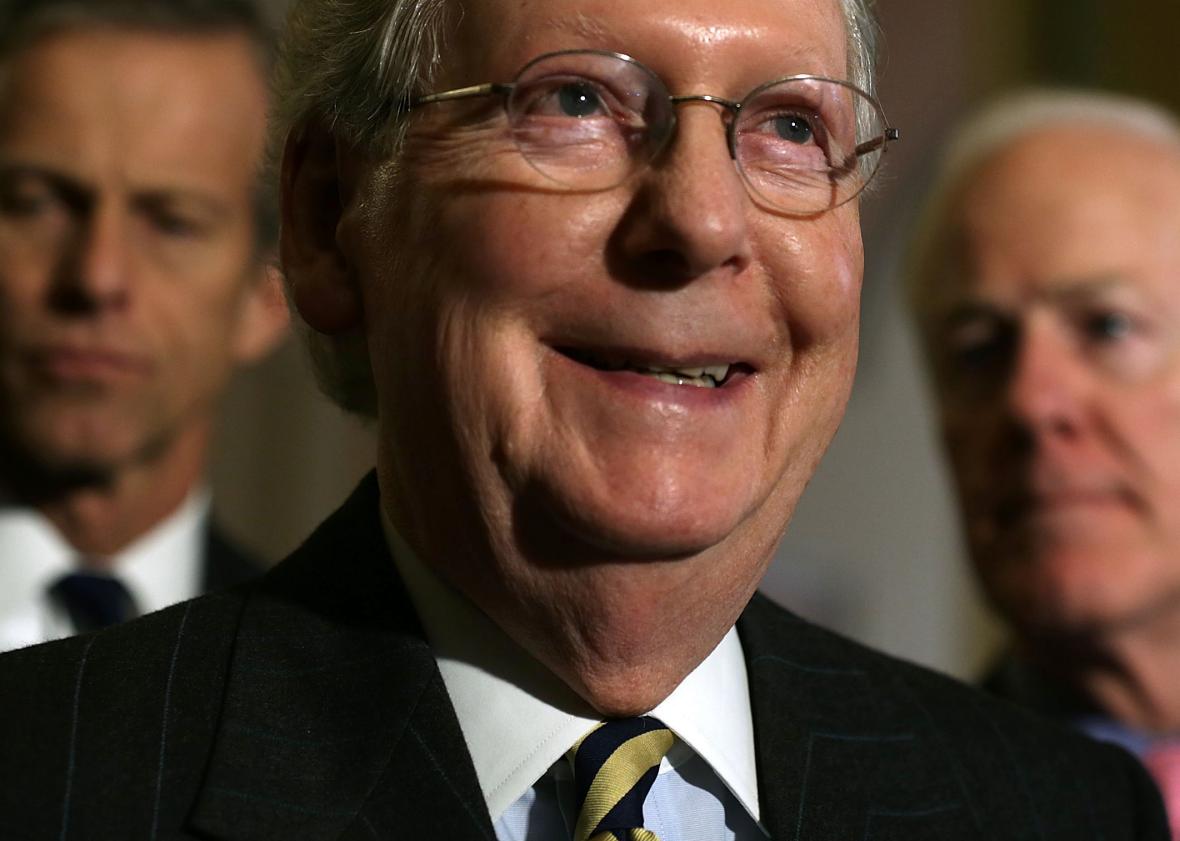 Senate Majority Leader Mitch McConnell doubled down on his insistence that Republicans would not consider President Obama's nominee for the Supreme Court this year. Even if it seems that the next president could pick someone the Republicans would like even less, McConnell is adamant his fellow party members won't budge on Merrick Garland. "I can't imagine that a Republican-majority Congress, in a lame-duck session, after the American people have spoken would want to confirm a nominee opposed by the NRA, the NFIB and that the New York Times says would move the court dramatically to the left," McConnell told CNN.
The Senate majority leader insisted that the reasoning behind refusing to vote is the same, regardless of timing. "The principle is the same, whether it's before the election or after the election," McConnell said on Fox News. "The principle is the American people are choosing their next president and their next president should pick this Supreme Court nominee."
What if a Democrat wins the presidency and decides to appoint someone more liberal than Garland? "It'd be hard to be more liberal than Merrick Garland," McConnell told NBC News.
White House chief of staff Denis McDonough insisted Obama has no intention of withdrawing Garland's name from consideration, regardless of what happens in November. "We will stand by him from now until he is confirmed and he's sitting on the Supreme Court," McDonough said on Fox News.
Senate Democratic leader Harry Reid expressed skepticism that McConnell would be able to hold Republicans together in the no-vote pledge for Garland. "I don't know why McConnell has done this to his senators. He's marching these men, women over a cliff. I don't think they're going to go," Reid told NBC.