Russian Missiles Aimed at Syria Land in Iran Instead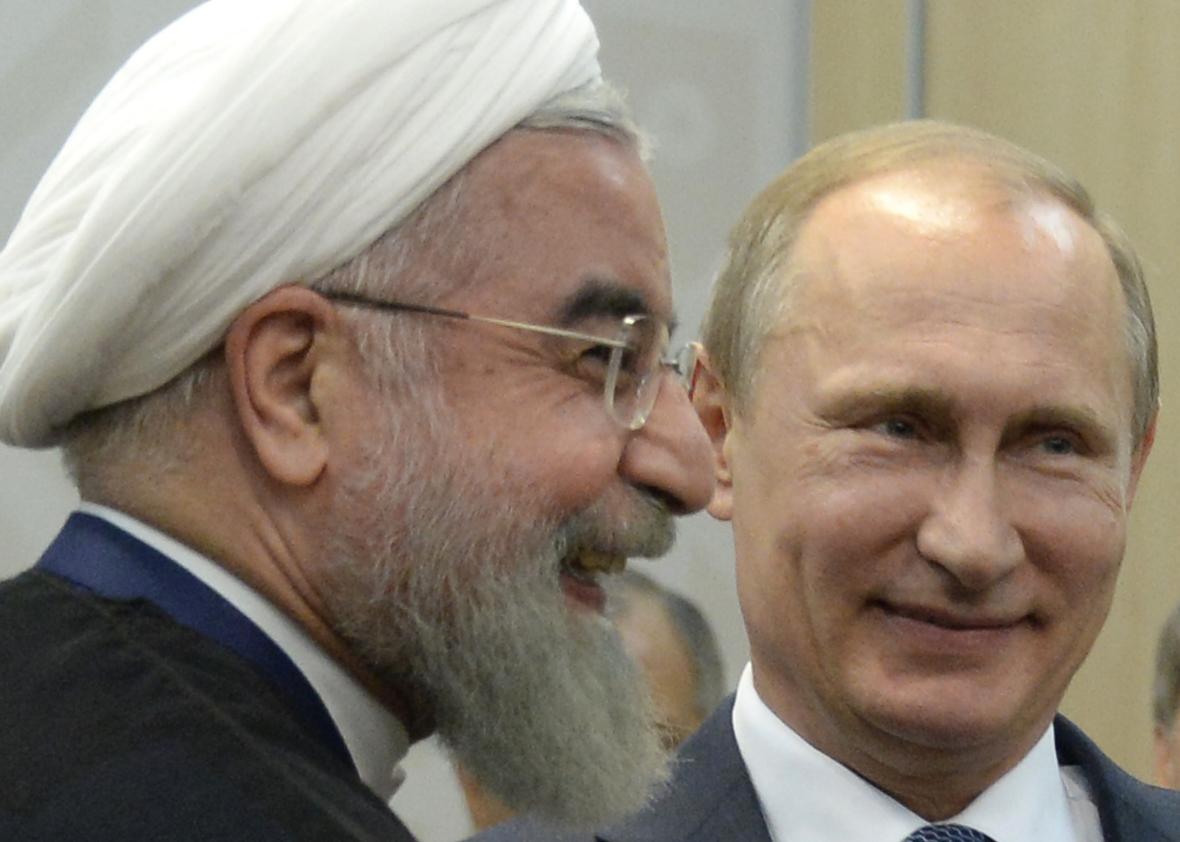 At least four Russian cruise missiles fired from a ship in the Caspian Sea missed their targets in Syria and instead landed in Iran, U.S. officials have told CNN. It's not yet clear where they hit or if there were any casualties and neither Russian nor Iranian authorities have confirmed the incident.
Russia opened up a new front in its offensive in Syria on Wednesday by launching missiles from ships in the Caspian at targets in Syria more than 900 miles away, crossing Iranian and Iraqi airspace.
The "Kaliber" cruise missiles used in the strikes are a new design that has never been used in combat before. Russian Defense Minister Sergei Shoigu said Wednesday that the 26 missiles fired from 11 ships had all hit their ISIS targets, destroying them with no civilian casualties. It's not clear if these were the same missiles that U.S. officials were talking about Thursday.
Reaction from the Iranian government might be fairly muted. Iran had reportedly lobbied for Russia to launch strikes in Syria on behalf of their mutual ally Bashar al-Assad, an effort that included a visit to Moscow from Quds Force Commander Qassem Soleimani in August. Iran has agreed to share intelligence with Russia, along with Syria and—to the immense annoyance of U.S. leaders—Iraq. Iran's not really in much of a position to criticize Russia, also a major source of its arms.
Given how crowded the skies over Syria are getting, the risk of allies accidentally striking each other is certainly high, but this was definitely not the scenario most Syria watchers were expecting.