Quiz: Is This Donald Trump Quote Attacking a Political Rival or a WWE Foe?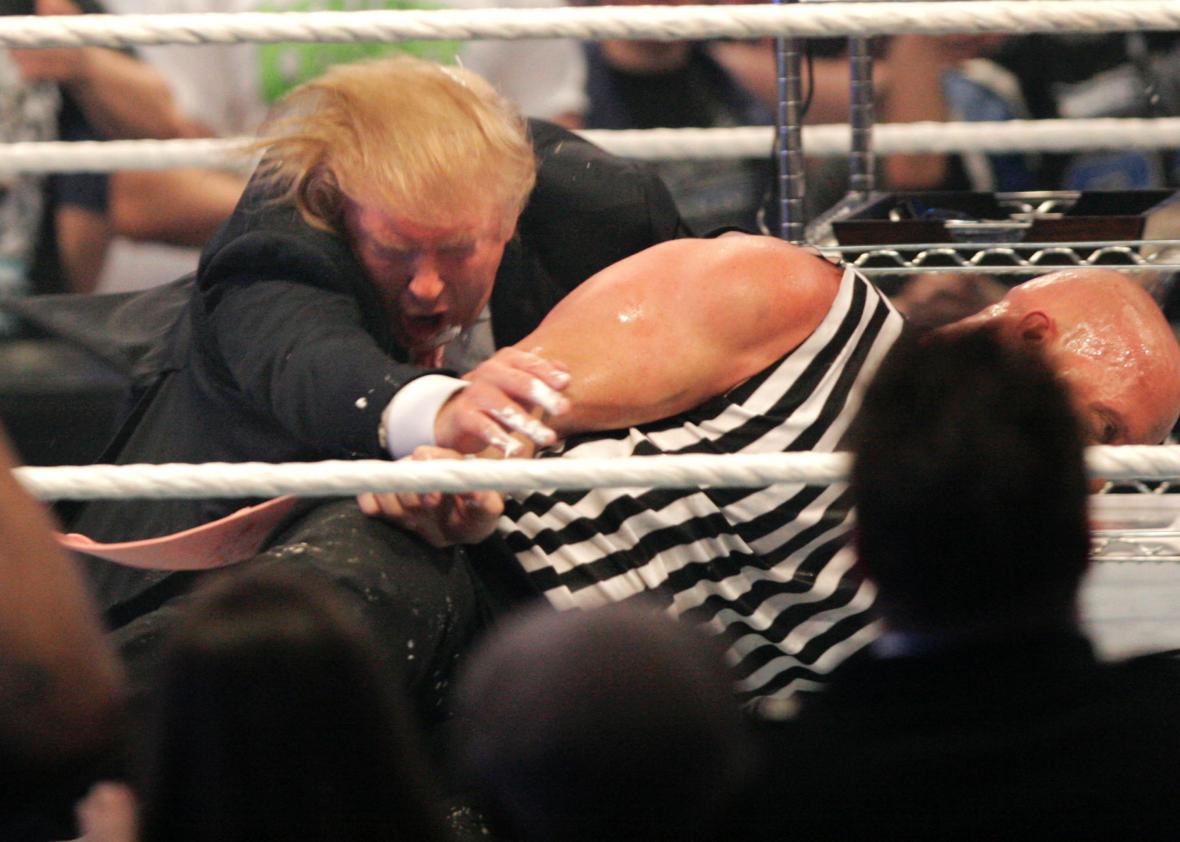 Donald Trump loves to antagonize his political and media rivals, recently calling various foes "losers," "lightweights," and in one case "a low class slob." This is actually fairly standard rhetoric for the real estate mogul turned Republican presidential candidate. He's been talking this way for years in another, lesser-known area of his life: the professional wrestling ring.
As Deadspin noted on Monday, Trump has a long association with the WWE, having promoted and hosted events, and starred in multiple plotlines. Trump's bluster in these wrestling appearances sounds a lot like the casual insults and over-the-top bombast he lets loose on the campaign trail. For example, he'll describe "doing a number" on WWE owner Vince McMahon in the wrestling ring just as easily as he might talk about having done "a number" on columnist George Will, presumably in the rhetorical ring. He'll also explicitly play the heel, deflecting jeering crowds in both domains by saying that they "don't like me much." Of course, as in all areas of his life, he brags about the ratings he gets for political appearances ("I brought them the biggest ratings in history," he said of the Fox News debate) with the same gusto he uses to describe wrestling ratings ("To this day, it had the highest ratings, the highest pay per view in the history of wrestling," he said of a wrestling appearance). There's so much overlap that we made this quiz to see if readers can differentiate between how he talks about his political rivals and how he talks about his wrestling foes. Good luck!