This Is What a Megadrought Looks Like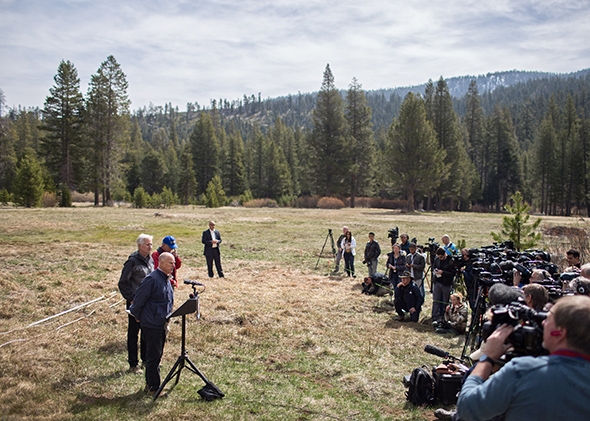 Humans living in California have struggled with drought for millennia, but this year's drought is different.
Snowpack measurements taken this week were far lower than anything ever measured before—containing about 80 percent less water than last year's peak, which at the time was also a record low. More than half of all locations surveyed this week in the California mountains had no snow on the ground at all—139 out of 225 measurements, as of Friday morning.
The photo slider below compares California's current snowpack with the last near-normal year, 2010. (Most of the white in the 2015 image is clouds, especially over Nevada.)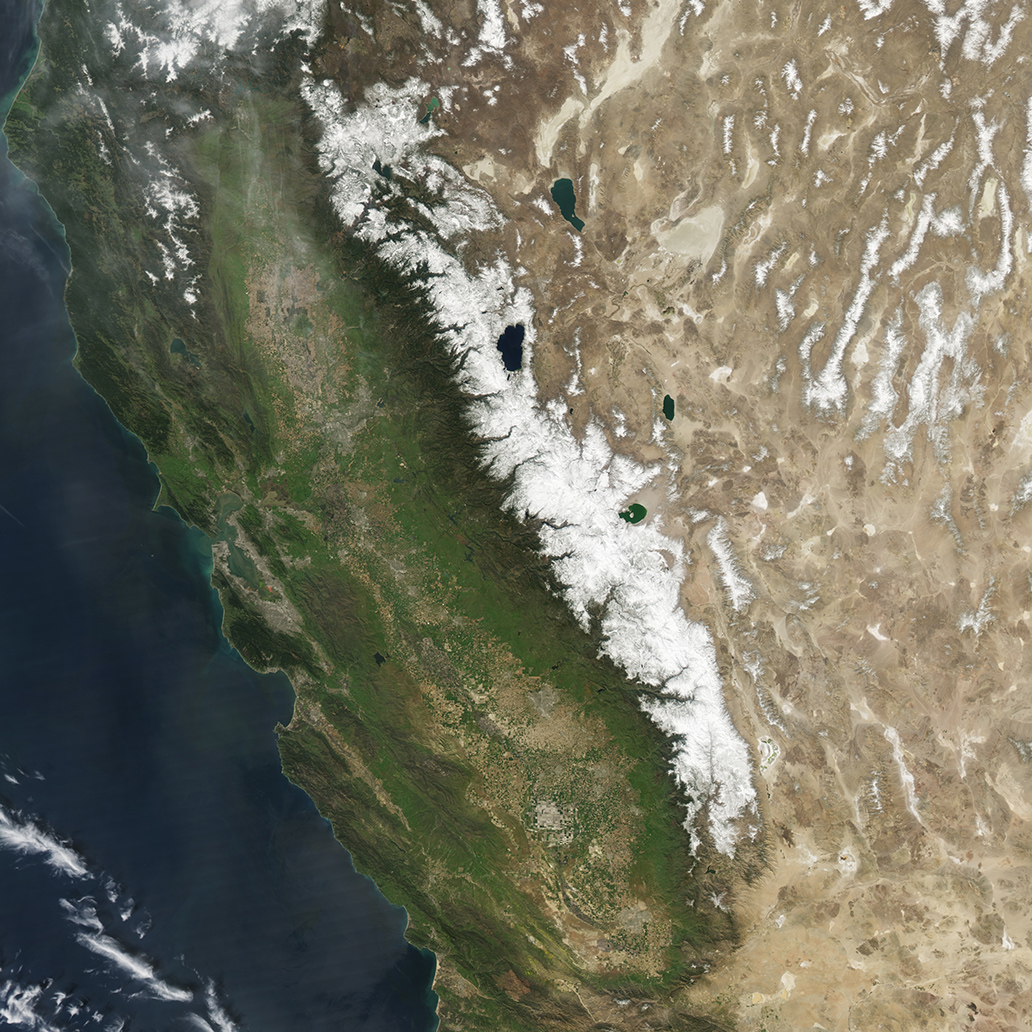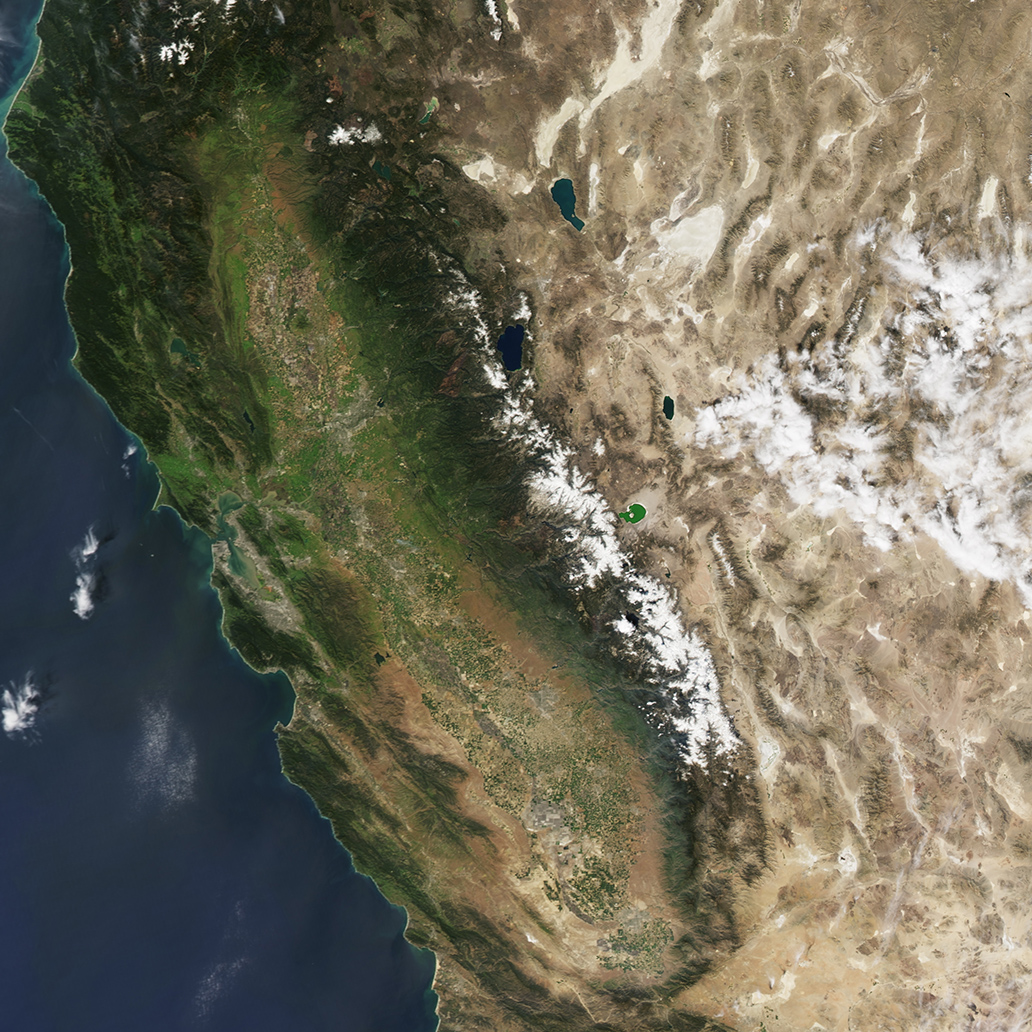 On Wednesday, Gov. Jerry Brown enacted the state's first mandatory water restrictions, though they apply primarily to cities, not the water-intensive agriculture industry. The state normally draws about 30 percent of its water resources from summertime snowmelt, but not this year.
If this year's snowpack is any indication, California's water woes are just beginning.