A Brief History of Swatting, the Criminal Hoax that Just Befell Lil Wayne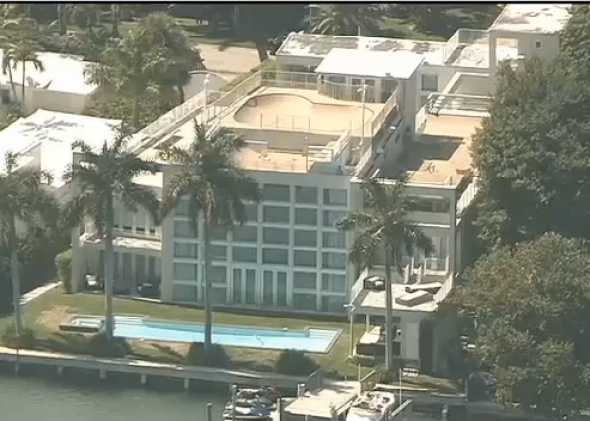 Officials ultimately determined that the call was a hoax, just the latest "swatting" incident—a crime in which a crank caller falsely reports a terrible crime at the victim's home—to befall a major celebrity.
Lil Wayne, who wasn't home at the time of the incident, joins Justin Bieber, Tom Cruise, Miley Cyrus, Ashton Kutcher, Kim Kardashian, Clint Eastwood, and Paris Hilton in the ranks of celebrity swat victims. In 2013, Selena Gomez, Justin Timberlake, Russell Brand, Ryan Seacrest, Sean Combs, and Rihanna were all swatted within the same one-week period. That year, a 12-year-old California boy had also pleaded guilty to swatting Kutcher and Bieber, which gives you some idea of the type of person who engages in such an activity.
"People who are celebrities don't deserve to be targets of emergency police response on hoaxes," Los Angeles County Sheriff Leroy D. Baca told the New York Times in 2013 after the weeklong string of hoaxes. "It's unnerving to them."
Those in the public spotlight are not the exclusive victims of what is essentially a dangerous crime. Online gamers, who can have YouTube audiences in the tens of millions but are usually less well-known, have been ripe targets for swatting because video streams of their gameplay are often transmitted live, which allows the attacks to be recorded and redistributed.
Last month a popular gamer who went by the nom de guerre Koopatroopa787 had his home raided from a crank call that resulted in a police officer pointing an automatic rifle at his 10-year-old brother. In January, Internet trolls got Portland police to send about 20 officers to what they thought was the home of a Gamergate apostate.
The reason officials will attempt to treat swatting as something worse than mere conventional crank phone calls is that they are. Not only do these situations drain police resources, there is always the looming potential for violence. In the aforementioned 2007 incident, reported by the Verge in 2013, a victim accidentally presented himself to raiding police officers with a knife, though the standoff ended without anyone being hurt. The latest episode of the podcast Reply All described a small-town North Carolina incident in which a confused swatting victim met police officers with a shotgun before standing down.
A local police officer told Reply All, rather terrifyingly, that police go into these situations "with the anticipation that you're going to see a mass murderer and you may end up having to kill somebody tonight."
"The FBI looks at these crimes as a public safety issue," FBI agent Kevin Kolbye reported on the agency's official website in 2013. "It's only a matter of time before somebody gets seriously injured as a result of one of these incidents."