George Zimmerman: I Was a Scapegoat for "the Government, the President, the Attorney General"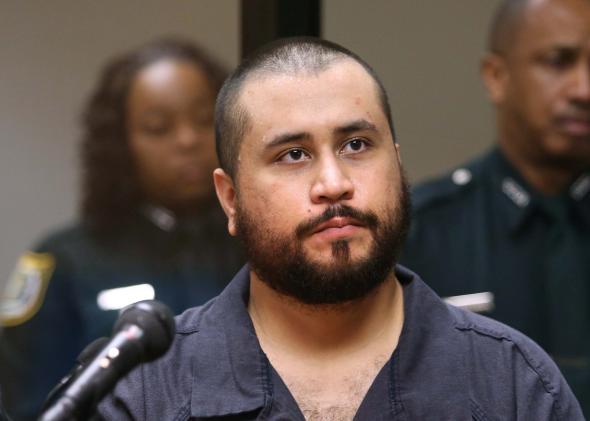 In an interview with CNN's Chris Cuomo, George Zimmerman describes the trial that ended up with a jury acquitting him of second-degree murder and manslaughter charges in the killing of Trayvon Martin as a miscarriage of justice. Zimmerman continues to insist he acted in self-defense, and more than that says he was a scapegoat for "the government, the president, the attorney general." When Cuomo asked why they would be scapegoating him, Zimmerman said that "I don't know what they're thinking or why they're thinking it, all I know is that is that they're doing it."
Zimmerman also pushed back when Cuomo said Martin was the victim in the case. "I certainly was a victim when I was having my head bashed into the concrete and my nose broken and beaten," Zimmerman said. "I wouldn't say I was not a victim." Although Zimmerman refused to answer whether he regretted having killed Martin due to the ongoing Department of Justice civil rights investigation, he does say he wished he would have stayed home that day. Zimmerman says he still gets death threats but insists that he tries not to focus on those who insist he was a vigilante looking for blood. Instead, Zimmerman says he wants to go back to school and become a lawyer "to stop the miscarriage of justice that happened to me from happening to somebody else."
The interview with CNN aired a day after a sit-down with Spanish-language network Univision, in which Zimmerman said he was suffering from post-traumatic stress disorder. Zimmerman also said that Obama's statement that Martin "could have been my son" was a way for the president to win votes: "He saw it as an opportunity." Zimmerman also said he is unemployed and is "millions of dollars" in debt.