The "Face" of Healthcare.gov Just Wanted Some Free Family Photos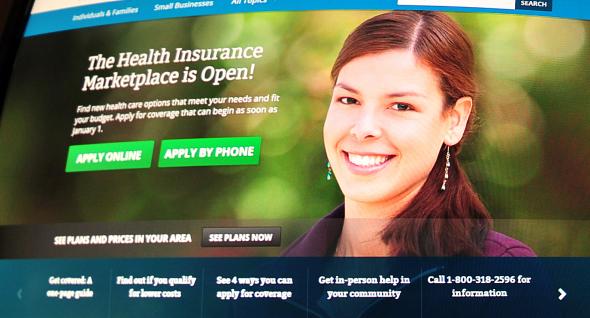 Good Morning America managed to track down Adriana, the "face" of the healthcare.gov's earliest (and most troubled) days. She is, understandably, less than pleased about all the late-night jokes, online hatred and general cyberbullying that she has been the target of since the website went live at the start of last month. Her basic message: It's not my fault! "I didn't design the website," she said. "I didn't make it fail, so I don't think they should have any reasons to hate me."

So how'd her face end up on the Obamacare homepage? That's where things get a little weird. I'll let ABC News explain:

The saga of the photo started innocuously enough. Seeking free family photographs, Adriana emailed a contact at the Center for Medicare and Medicaid Services, the agency responsible for the Affordable Care Act's rollout, about having photos of her and her family taken in exchange for allowing the photos to be used to market the new health care law. She was never paid.
She learned over the summer that her photo would be on healthcare.gov's main page, but she didn't realize it would become so closely associated with the problems of the glitchy website.
The good news for Adriana is that her photo was dropped from the website during its latest redesign—and, I suppose, she now has quite the story to tell when she breaks out her family portrait.