The Level-Headed School Clerk Who Talked the Ga. School Gunman Into Surrendering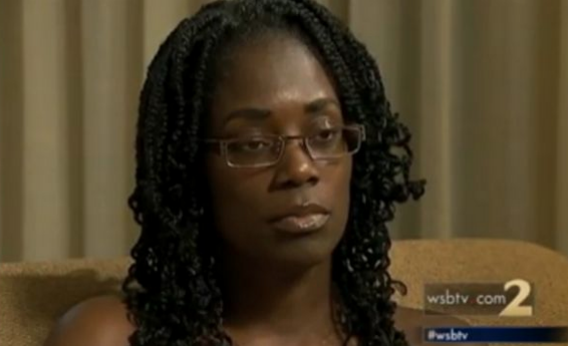 Tuesday's terrifyingly close call at an Atlanta-area elementary school ended about as well as anyone could have ever hoped: No injuries to students, staff, police or even the 20-year-old gunman. Officials are still piecing together exactly what prompted Michael Brandon Hill to allegedly show up at Ronald E. McNair Discovery Learning Academy dressed in black and armed with an AK-47, but it appears as though one major reason the nation isn't mourning another Newtown today is the level-headed reaction of a school clerk who spent an hour talking the gunman down after he arrived in the school office.

"I just started talking to him ... and let him know what was going on with me and that it would be OK," the clerk, Antoinette Tuff, told Atlanta's Channel 2 Action News during a lengthy sit-down interview that should be watched in full (embedded above). In a subsequent interview with ABC News, Tuff described Hill as "a young man that was ready to kill anybody that he could."
When police arrived, Hill stepped outside of the building and fired four to six shots, according to police, before going back inside. An officer returned fire. It was then, Tuff said, that Hill wanted to go back outside, where she feared he would continue shooting at police or possibly even children. "I told him to put [his gun] on the table [and] empty his pockets," she said, recounting how she talked him into surrendering to police. "He had me actually get on the intercom and tell everybody he was sorry, too. ... I give it all to God, I'm not the hero. I was terrified."