A Political Reality: Iowa Has Never Elected a Female Governor, Senator, or House Member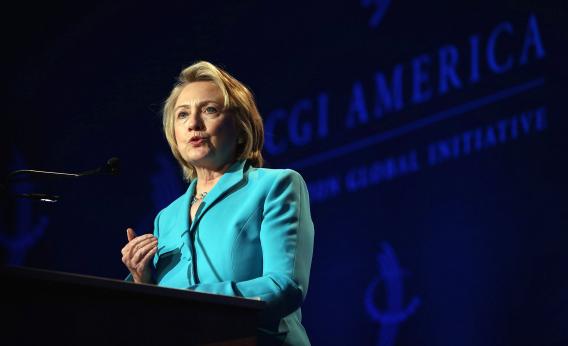 The New York Times' Jonathan Martin did the nearly impossible this past weekend, writing a piece on Hillary Clinton's 2016 primary prospects that's actually interesting (no easy feat more than three years before the next presidential elections). In specific, Martin focuses on Iowa, home to the first-in-the-nation presidential caucuses, and finds this sometimes overlooked nugget about how female candidates have fared in general in the Hawkeye State:

That many Democratic activists and officials, especially women, are pining for Mrs. Clinton to run for president was evident here. But that was not the only notion looming over the conversation. Democrats here know that their state, which has produced proud liberals from Henry Wallace to John Culver to Mr. Harkin, has never elected a female governor, senator or member of the House. It is an ignoble distinction Iowa shares only with Mississippi, and it is something Mrs. Clinton brought up when she ran in 2008 and is undoubtedly conscious of still.
It's worth pointing out, though, as Martin does, that that streak could be snapped well before Clinton decides officially whether or not she'll launch another presidential bid. Three women are currently running for the Democratic nomination for an open congressional seat in Iowa, and a fourth is challenging GOP Rep. Tom Latham. A 2014 win by a woman in either of those races would no doubt be seen as proof that Iowans wouldn't be opposed to casting their ballots for a female presidential hopeful.
It's also important to remember that primary math is a good bit different than that of a general election, where members of both parties cast votes. Hillary wouldn't need to win over Iowan voters, just Democratic caucusgoers—and even then she likely wouldn't need a majority to pull off the win. In 2008, for instance, Obama won the caucuses with roughly 38 percent of the Democratic vote, beating John Edwards by 8 points and Clinton by 9. You can read Martin's full Iowa piece here.
This post has been updated for clarity.