George Zimmerman Is Carrying a Gun Again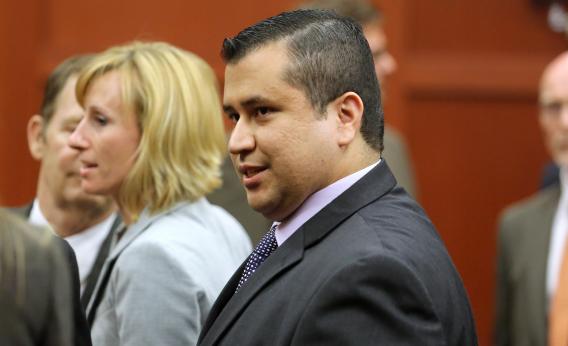 Welcome to the latest edition of Where in the World is George Zimmerman? Today's update is brought to you by CBS's local affilate in Dallas (although, I should note, it was first reported by TMZ):

CBS 11 News has learned that George Zimmerman ... was armed when officers pulled him over for speeding in North Texas. Zimmerman was pulled over on July 28 at 12:54, while traveling westbound on Highway 80 in Forney.
When Zimmerman was pulled in a Honda pickup he told the policeman that he was armed. The officer instructed him to put the weapon in his glove compartment and said that if after checking his background, and if there were no criminal issues, he could go on his way. The entire incident was captured on the officer's dashcam. ... Ultimately, the 29 year old was given a warning for speeding. When the officer asked Zimmerman where he was going he said he wasn't sure where he was heading.
Zimmerman reportedly asked the officer at some point if he recognized him from all the television coverage (the officer said he did not).
Update, Thursday, Aug. 1: We now have video: