The GOP Is Afraid the NFL Will Help Get the Word Out About Obamacare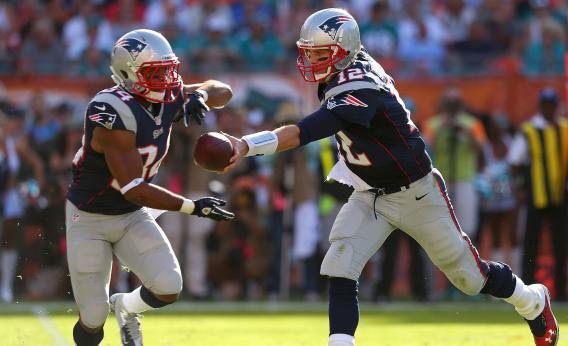 On Monday, Health and Human Services Secretary Kathleen Sebelius suggested that the U.S. government might team with the National Football League and other pro sports leagues to help get the word out about the long-awaited expansion of coverage for the uninsured that will happen under Obamacare beginning Oct. 1. Naturally, before this week was over, Senate Republicans were warning the NFL against taking sides "in such a highly polarized public debate."

"Given the divisiveness and persistent unpopularity of this bill, it is difficult to understand why an organization like yours would risk damaging its inclusive and apolitical brand by lending its name to its promotion," Senate Minority Leader Mitch McConnell of Kentucky and Minority Whip John Cornyn of Texas wrote NFL commissioner Roger Goodell in a letter published by TPM on Friday.

You can read the full thing for yourself below, including the passage where the two Republicans not-so subtly suggest that the only reason the NFL would go along with the outreach plan would be because the White House was threatening the league with "policy retaliation." (An observation, I should note, that is part of a letter that itself could be read as something of its own threat.) For those who are .pdf adverse, here's the graph in question:
"We have long been concerned by the Obama Administration's record of using the threat of policy retaliation to solicit support for its policies or to silence its critics. Should the administration or its allies suggest that there will be any policy consequence for your decision not to participate in their outreach efforts, we urge you to resist any such pressure and to contact us immediately so that we may conduct appropriate oversight."
Beginning this fall, Americans will be able to access new online marketplaces via a government website (HealthCare.gov) and shop for private insurance plans. According to the Associated Press, roughly 7 million people are expected to sign up for coverage in the new exchanges by the end of 2014. But in order for that to happen, Americans first need to know about them. (The GOP is hoping the roll-out is a quiet disaster, while Obamacare itself is a loud one.) That's where the HHS outreach effort comes in. In addition to the NFL, Sebelius has said the administration is also looking to everyone from religious groups to community groups to help spread the word.

Here's the full GOP letter for you reading pleasure (according to TPM, similar letters were also sent to the respective heads of the MLB, NBA, NHL, PGA and NASCAR):