John Boehner Says Edward Snowden Is a "Traitor"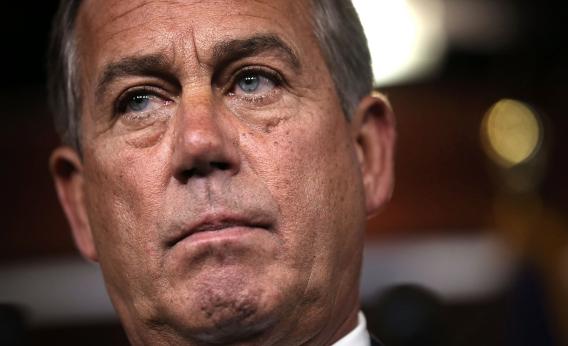 "He's a traitor," the House speaker told ABC's Good Morning America today. "The president outlined last week that these are important national security programs to help keep Americans safe and give us tools to help fight the terrorist threat we face. The disclosure of this information puts Americans at risk."
The top Republican in the House had previously declined to discuss whether he knew about the NSA monitoring programs revealed by Snowden, saying last week that it was up to President Obama to "explain to the American people why the administration considers this a critical tool in protecting our nation from the threats of a terrorist attack." This morning, however, Boehner said Congress was fully briefed on the program. "There is heavy oversight of this program, by the House Intelligence Committee on a bipartisan basis and the Senate Intelligence Committee," Boehner said. "And that's why I feel comfortable that we can operate this program and protect the privacy rights of our citizens."