Suspects' Father Says One's a "True Angel." His Uncle Says the Other's a "Loser."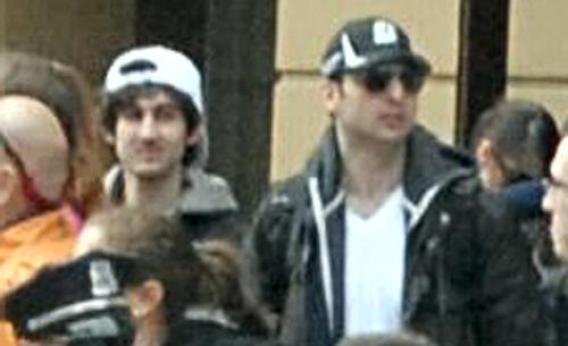 The Associated Press managed to track down Anzor Tsarnaev, the father of the two suspects. Here's what he had to say:
Anzor Tsarnaev spoke with The Associated Press by telephone from the Russian city of Makhachkala on Friday after police said one of his sons, 26-year-old Tamerlan, had been killed in a shootout and the other, Dzhokhar, was being intensely pursued.
"My son is a true angel," the elder Tsarnaev said. "Dzhokhar is a second-year medical student in the U.S. He is such an intelligent boy. We expected him to come on holidays here."
CBS Boston, meanwhile, got a hold of their uncle, Ruslan Tsarni, who offered a different take on the two young men:
He described Tamerlan as a "loser." Tsarni was shocked when he was informed of the unfolding situation that left Tamerlan Tsarnaev dead in a shootout. "He deserved his. He absolutely deserved his," Tsarni said. "They do not deserve to live on this earth."
Another apparent relative, most likely a sister, spoke with the Star-Ledger through her door at a West New York apartment:
"They were great people. I never would have expected it," said the woman, of the suspects in Monday's bombing. "They are smart – I don't know what's gotten into them."
Through a slight crack in the door of a West New York apartment this morning, a woman answered a few questions. She referred to Dzhokhar A. Tsarnaev, 19, and his brother Tamerlan, 26, as her own "brothers." ...
"No I'm not okay – no one is okay right now," she said. "I'm hurt for everyone who has been hurt. I'm sorry for all the people who are hurt and for all the people who lost their lives."
This post has been updated with additional information.