Assange Threatened To Sue SXSW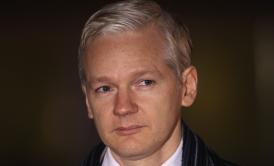 WikiLeaks founder Julian Assange claimed his privacy has been violated and threatened legal action. Assange threatened to sue the South by Southwest (SXSW) festival if they refused to pull a documentary from its lineup, WikiLeaks: Secrets and Lies, earlier this year. The legal threats were revealed after U.K. media regulator Ofcom rejected an Assange complaint about the program on Monday, reports the Guardian.
Assange claimed the program was libelous, unfair, and violated his privacy, at least in part because it showed footage of him dancing in a nightclub in Iceland, notes the Guardian. The documentary first aired on November 29, 2011, and he later tried to prevent it from being shown in the United States, sending threatening letters to both SXSW and CNBC. SXSW aired the program as planned on March 9, while CNBC showed a shortened version of the documentary.
On Monday, Ofcom had ruled that the documentary was fair and gave Assange plenty of opportunity to respond before it was aired. Although Assange insisted producers had not obtained his consent to appear on the film and had misrepresented what it would be about, Ofcom pointed out that his assistant had exchanged e-mails over several weeks with the filmmakers. This was hardly the first time Assange has a history of complaining about how he has been covered by the media.