Listen to Reagan's Press Secretary Laugh About Gay People Dying of AIDS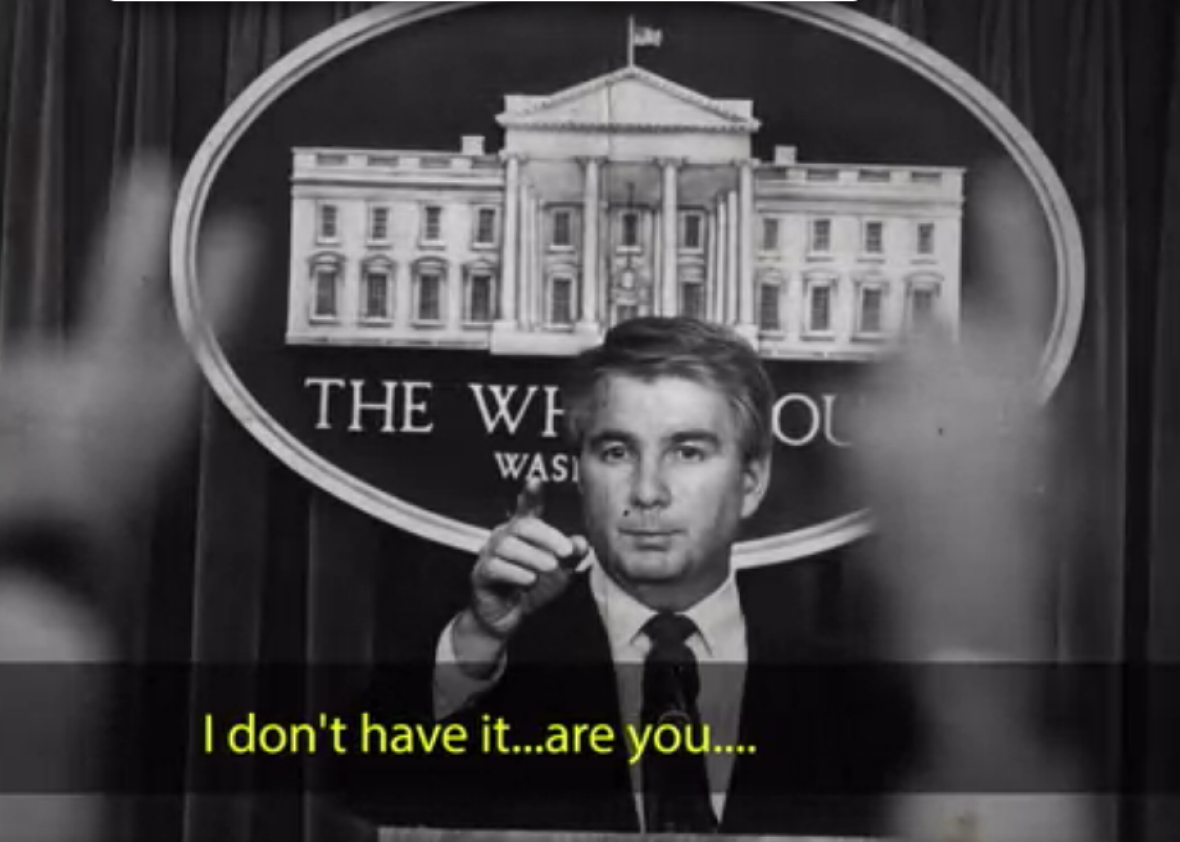 On Oct. 15, 1982, at a White House press briefing, reporter Lester Kinsolving asked Press Secretary Larry Speakes about a horrifying new disease called AIDS that was ravaging the gay community.
"What's AIDS?" Speakes asked.
"It's known as the 'gay plague,' " Kinsolving replied.
"I don't have it," Speakes replied. "Do you?" The room erupted in laughter again. Speakes continued to parry Kinsolving's questions with quips, joking that Kinsolving himself might be gay simply because he knew about the disease. The press secretary eventually acknowledged that nobody in the White House, including Reagan, knew anything about the epidemic.
"There has been no personal experience here," Speakes cracked. The room was in stitches.
On Dec. 1, 2015—World AIDS Day—Vanity Fair debuted a short documentary by Scott Calonico about this now-infamous exchange. Calonico has finally unearthed audio of the galling colloquy between Speakes and Kinsolving. Their exchange—and the accompanying laughter—is as horrifying now as it must have been to those dying of the disease in 1982.
Ronald Reagan did not mention AIDS until 1985, in response to a reporter's question at a press conference. He did not give a major speech about the epidemic until mid-1987—at which point 20,849 people had died of the disease in the United States alone. As my colleague Laura Helmuth explained, Reagan was silent at a time when silence equaled death. His cowardice in the face of the crisis will forever tarnish his legacy.