What LGBTQ Students Want Their Teachers to Know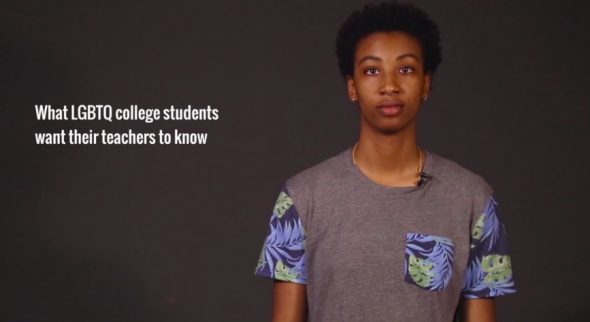 For those young people fortunate enough to go to college, the years of classes, grades, and campus life are a time of questioning, learning, and expanded horizons. But as a video shared today by the Chronicle of Higher Education shows, teachers and professors can also learn from their students—especially about how to create the conditions that would allow students to get the most from their education.
In "Ask Me," 14 members of Campus Pride share what LGBTQ students want their teachers to know. In most cases, the advice boils down to asking how they identify and showing respect. As several of the speakers point out in the final segment—about what gets them excited to learn—it's impossible to focus on class if students are worried about their safety or how they're going to empty their bladders without being harassed.