Congress Wants Medicare to Stop Paying for Penis Pumps. This Is Cruel.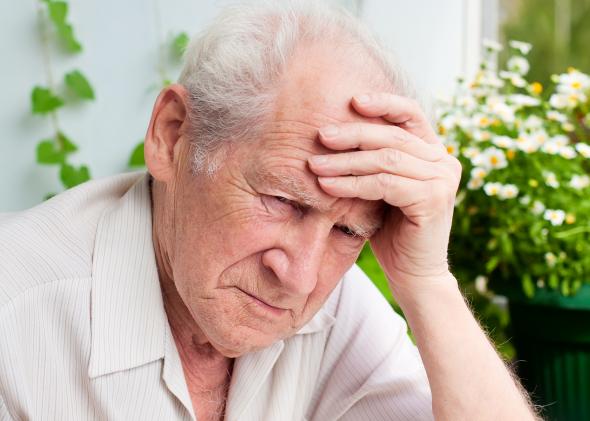 At about this time last year, the inspector general for the U.S. Department of Health and Human Services soberly informed the American people that Medicare was overpaying for vacuum erection devices—better known to most of us as penis pumps. It turned out that our national health plan for the elderly was paying double for the devices compared with the Department of Veterans Affairs and everyday online shoppers, shelling out a grand total of $172 million between 2006 and 2011.* The media, of course, had a field day, in part because Republicans were raging over the possibility that employers would have to cover birth control under Obamacare.
Fast-forward a year later, and it appears that the penis pump's days as a federal budget item could be numbered. Congress may be nearing a vote on the ABLE Act, a long-gestating piece of legislation that would create special bank accounts to let disabled Americans save money without losing their government benefits. In order to pay for it, lawmakers would ban Medicare from paying for any penis pumps, freeing up an estimated $444 million over 10 years.
I don't know much about the ABLE Act. It seems like a worthwhile bill that may well be worth funding somehow or another. (For what it's worth, it currently has 380 co-sponsors in the House.) But preventing Medicare from assisting elderly couples suffering from intimacy problems is cruel, and only entrenches the federal government's bizarre stance that sexual health isn't really part of human health. There is, after all, a very good reason why Medicare had to purchase 473,000 penis pumps over six years: In 2006, Congress banned the federal government from covering erectile dysfunction drugs like Viagra under Medicare Part D. As the New York Times wrote last year:
The bill's chief sponsor scoffed at "Grandpa's recreational sex"—his language suggesting that if he couldn't avoid paying for seniors' health care, he at least wanted to be sure they didn't have any fun.
The vacuum tubes seem to have been a second best option. In an ideal world, we'd acknowledge that nonprocreative sex isn't just a recreational activity that would be absurd for the government to fund but is in fact pretty fundamental to people's (even old people's) happiness, and let grandma and grandpa have their little blue pills. But at the very least, we shouldn't be robbing them of their fallback.
To be sure, Medicare shouldn't have been paying anything more than market rates for the pumps. The program was overpaying largely because, instead of using a competitive bidding process to get the best deal from suppliers like it does with some other items, it relied on an outdated payment formula that relied on historical prices. That should be fixed.

In short, penis pumps are inherently kind of funny. But yanking them away is not.
*Correction, Dec. 2, 2014: This post originally misidentified the Department of Veterans Affairs as the Veterans Administration.