A Former Comcast Employee Explains That Horrifying Customer Service Call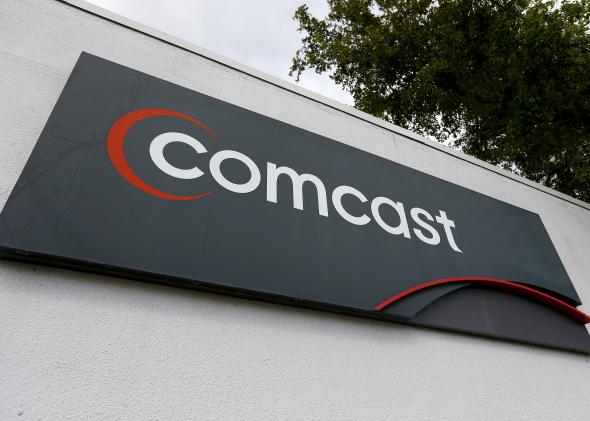 Comcast says it's "embarrassed" by the recording of a customer service rep desperately refusing to cancel a subscriber's account that had the entire Internet gawking in horror yesterday. However, the company would like to assure us all that this was simply a case of a single, misguided employee leaping over the edge.
"We are investigating this situation and will take quick action," the company told the Hollywood Reporter. "While the overwhelming majority of our employees work very hard to do the right thing every day, we are using this very unfortunate experience to reinforce how important it is to always treat our customers with the utmost respect."
The line might be more believable if so many cable customers didn't have their own frustrating stories about trying to close their accounts. According to former Comcast employee and Reddit user txmadison, there's good reason why the company's reps push back so hard against would-be cord-cutters and service-switchers: Their pay really does depend on it. Here's the meat of his post:
When you call in to disconnect, you get routed to the Retention department; their job is to try to keep you. The guy on the phone is a Retention Specialist (which is just a Customer Account Executive who takes primarily calls from people disconnecting their service).
If I was reviewing this guy's calls I'd agree that this is an example of going a little too hard at it, but here's the deal (and this is not saying they're doing the right thing, this is just how it works). First of all these guys have a low hourly rate. In the states I've worked in they start at about 10.50-12$/hr. The actual money that they make comes from their metrics for the month, which depends on the department they're in. In sales this is obvious: the more sales you make the better you do.
In retention, the more products you save per customer the better you do, and the more products you disconnect the worst you do (if a customer with a triple play disconnects, you get hit as losing every one of those lines of business, not just losing one customer). These guys fight tooth and nail to keep every customer because if they don't meet their numbers they don't get paid.
Comcast uses "gates" for their incentive pay, which means that if you fall below a certain threshold (which tend to be stretch goals in the first place) then instead of getting a reduced amount, you get 0$. Let's say that if you retain 85% of your customers or more (this means 85% of the lines of businesses that customers have when they talk to you, they still have after they talk to you), you get 100% of your payout—which might be 5-10$ per line of business. At 80% you might only get 75% of your payout, and at 75% you get nothing.
The CAEs (customer service reps) watch these numbers daily, and will fight tooth and nail to stay above the "I get nothing" number. This guy went too far; you're not supposed to flat out argue with them. But Comcast literally provides an incentive for this kind of behavior. It's the same reason people's bills are always fucked up: people stuffing them with things they don't need or in some cases don't even agree to.
So in short, yesterday we were all listening to a deeply fearful employee trying to hold onto his paycheck. I've contacted txmadison, who kindly provided images of some Comcast pay stubs to confirm his employment there. I've also reached out to Comcast for comment, but haven't received a response so far.
In the meantime, if you're considering canceling your Comcast service, here's a simple tip: Tell them you're moving out of the country. As txmadison wrote in his post, "it's called an unavoidable disconnect and it's the least impactful to the rep's numbers and there's nothing he can do about it. If you talk about price, competitors, lack of choices, service problems, etc, a good retention rep will do everything they can to try to save you."