Military Interventions on Behalf of Rebels Typically Lead to More Killing of Civilians Not Less

In an earlier post on the cost-effectiveness (or lack thereof) of humanitarian militarism, I took Ivo Daalder and James Stavridis at their word that NATO's decision to support the anti-Qaddafi rebels in Libya saved "tens of thousands" of lives. I found that the same amount of American money could have saved almost 590,000 people from malaria, and the U.S. spending was only about one-fourth of total spending.
But one of the main problems with military interventions is that it's far from clear that they actually do save any lives at all. The above chart comes to me from a paper by Reed Wood, Jason Kathman, and Stephen Gent (via Erica Chenoweth) and it shows that, historically speaking, intervening on behalf of rebels increases the number of civilians who are killed by increasing the desperation of government forces.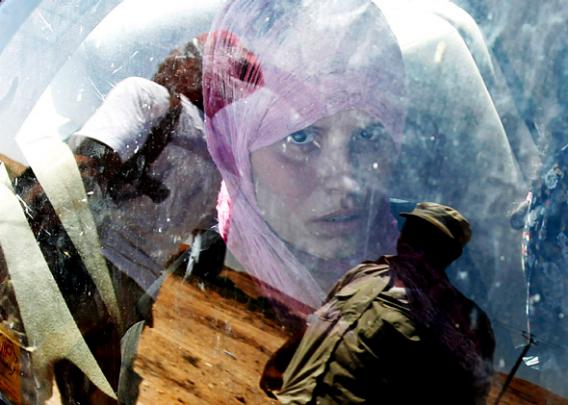 Now of course just because intervention typically fails to reduce civilian deaths doesn't mean that intervention fails in all cases. But proponents of helping-by-killing seem to me to be mighty blithe in their estimates of the upsides of these endeavors. And you can see why that is. A mission is undertaken to help the good guys and stop the bad guys. If the bad guys kill even more good guys once your mission starts, the tendency is to put that in the "evidence that the bad guys are really bad" file rather than the "evidence that this intervention didn't work very well" file. By the same token, proponents of helping-by-killing are generally very eager to assert that killing bad guys (and their subordinates) will set valuable precedents for the future and tend to discount the risk that interventions create perverse incentives for rebel groups. For example, did this fierce civil war in Syria break out in part because the intervention in Libya led opposition figures to believe that even a low-probability-of-success military uprising stood a good chance of receiving a NATO bailout?

This is why I tend to think exceptionally poor cost-effectiveness of humanitarian militarism is important to think about. Whether any given intervention will on net do good or do harm is exceptionally difficult to predict in advance and it's even quite hard to assess in retrospect. Which leaves us with the question of whether, as a matter of policy, it makes sense to preserve sufficient military excess capacity to undertake helping-by-killing expeditions or should we try to have a military sized appropriately for a national defense mission. The fact that even successful interventions do poorly compared to non-military means of helping constitutes a very good reason to believe that preserving the military capacity for humanitarian undertakings is a bad idea.