Fiji and North Korea Are Beating the U.S. at the Olympics (When You Adjust for GDP)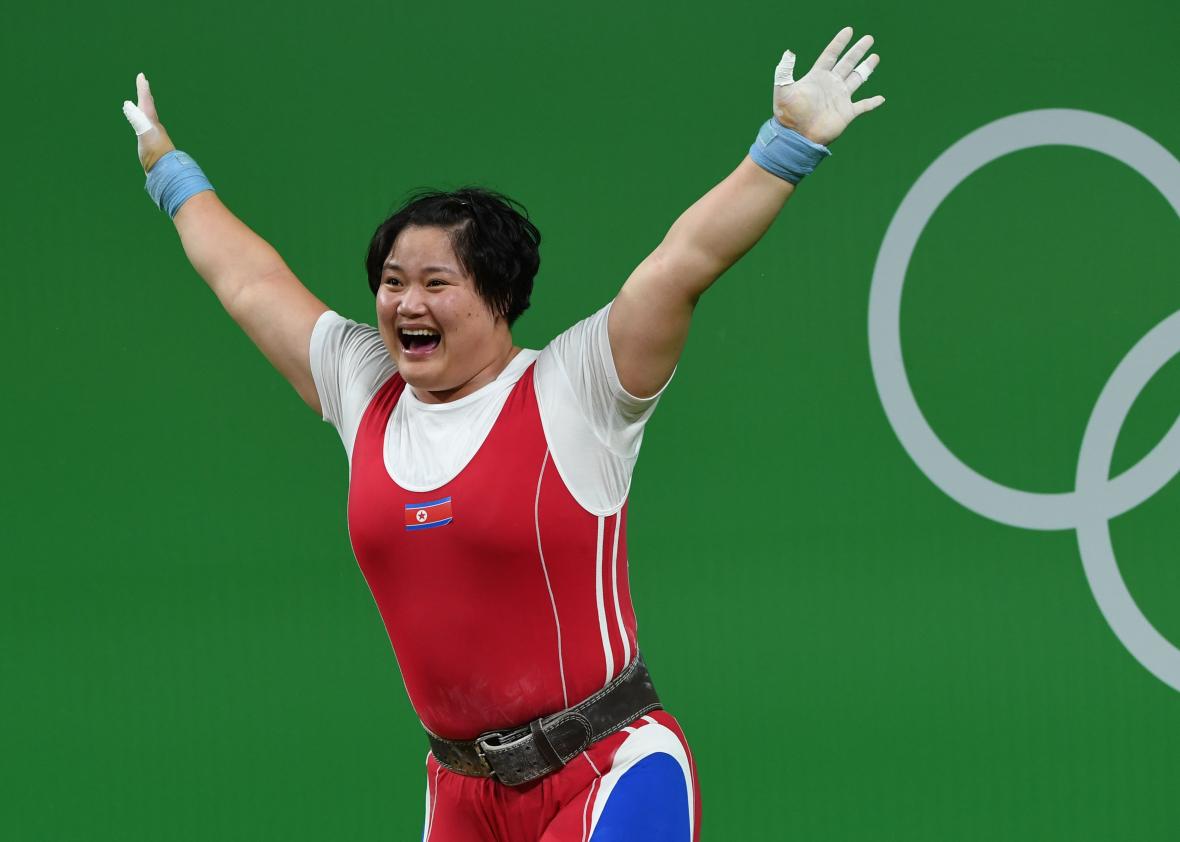 Ryan Lochte's ongoing exercise in oafishness may have bruised our national reputation, but by most metrics American athletes are cleaning up at the 2016 Olympic Games in Rio de Janeiro. They dominate highly visible sports like swimming and gymnastics, and are leading the pack in both the total and gold medal count. Which makes sense: Richer, more gender-inclusive countries that better institutionalize Olympic sports through financial support and high-quality coaching tend to outperform their peers at the games. The Rio Games are no exception.
But raw numbers aren't everything. The deck is far less stacked when medal count is measured against a country's population and economic clout as measured by gross domestic product. By those measures at least, the U.S. isn't the medal-vacuuming hegemon we thought it was. Inspired by a project titled "Medals Per Capita," here's what Slate found.
As the table below indicates, when you readjust the gold-medal count to account for population, the U.S. drops to a quite weak-sauce No. 30 in the rankings. (With one gold medal for every 9.3 million citizens, we rank behind Greece, Singapore, and our North American rival, Canada.) Adjust the gold-medal count for GDP in the second table at the bottom of this article, and we plummet to No. 50 (trailing Romania, Argentina, South Africa, and Japan). If that doesn't make even Katie Ledecky, Michael Phelps, and Simone Biles' remarkable wins this year look rather paltry, consider this: Usain Bolt may have Jamaica grinning, but small island nations as a whole—especially Grenada, New Zealand, Fiji, Cuba, and the Bahamas—have also done well for themselves. (Not to mention the commonwealth of Puerto Rico.) Another nation getting a great bang for its buck? North Korea, which ranks sixth on our GDP list.
As a comparative data point, the U.S. ranked No. 16 by population per gold medal and No. 18 by GDP during the 2014 Sochi Winter Games. Check back in over the Olympics' final weekend to see if the Americans' stats improve. We'll update the data once per day until the games are over.