I Spent 48 Hours Listening to Nothing but Covers of Donny Hathaway's "This Christmas." Here's What I Found.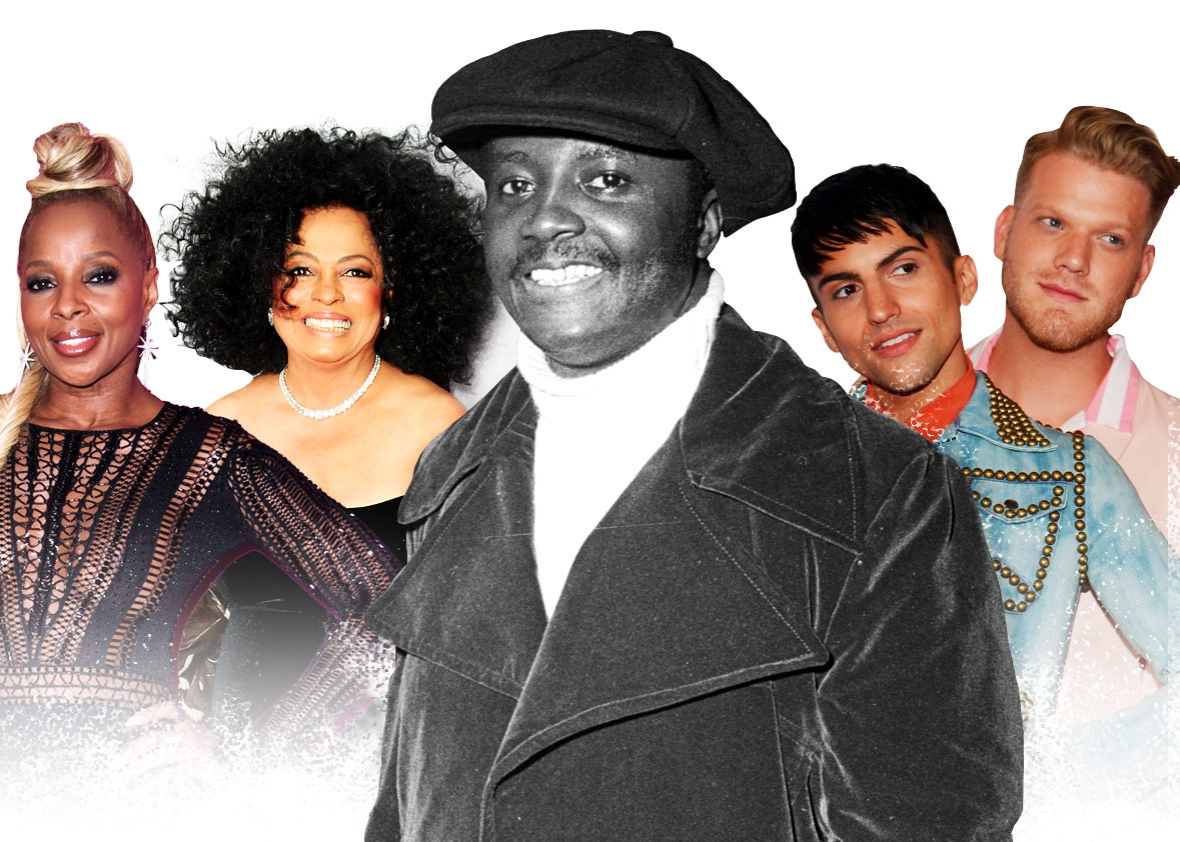 In 1970, just months after releasing his debut album, Everything Is Everything, soul singer Donny Hathaway set his sights on creating something that up to that point hadn't truly existed: an official Christmas anthem for black America. He found that song when he was connected with songwriter and fellow Chicagoan Nadine McKinnor, who had written the lyrics to what would eventually become "This Christmas" a few years prior. Hathaway orchestrated the arrangement and production, and a holiday classic was born. Their song has become such a staple in the black community (not to mention American culture writ large) that Imani Perry, the Hughes-Rogers Professor of African American Studies at Princeton University, once summed it up to me like this: "[It's] to Christmas as [Maze's] "Before I Let Go" is to cookouts and as "Lift Every Voice and Sing" is to Martin Luther King Jr. breakfasts and HBCU graduations."
So beloved is this song that there have been a number of attempts to cover it. Unfortunately, the results vary wildly, from the overly processed productions of Destiny's Child and Train to the horrific versions by John Travolta and Olivia Newton-John and Chicago that I will never be able to unhear. Despite all of these attempts, some 47 years later, the conventional wisdom holds that nothing can eclipse the original's soulful depth and virtuosic musicianship. But I've always wondered whether that were actually true or if we've all just been wrapped up in judgment-clouding nostalgia—and so I recently set out to come up with the definitive answer. My attempts to uncover the answer almost made me hate Christmas.
I made a playlist of all 30 versions of "This Christmas" I could find on Spotify and listened closely to nothing but that playlist for 48 hours. (A word of advice: Don't try this at home. What I did was foolhardy and not for the faint of heart.) Now, having spent two days contemplating and listening to the 1970 classic and its descendants, I can confidently say three things: 1) "This Christmas" is now my favorite holiday song; 2) I would be fine if I never heard it again this year; 3) Covering the song successfully is an art unto itself.
While the original does not begin with the slow, woozy interpretation of the first verse sung over sparse instrumentation that has appeared in many recent covers, if a singer is going to go that route, they must be soulful yet restrained. The phrasing must be clear and self-assured, the musicianship top-notch, and the performance more than just a mimicking of Hathaway. Finally, in order for a cover to be considered worthy of existing alongside Hathaway's version, it must include the legendary ad-lib "Shake a hand, shake a hand." This is nonnegotiable, and it is also where many of the lesser versions of the song fail. Michael McDonald disastrously oversings this ad-lib after the second chorus while Lady Antebellum blasphemously leaves it out altogether—a surefire way to anger any "This Christmas" aficionado.
Below, the official ranking of the 10 best versions of Hathaway's masterpiece as well as an accompanying Spotify playlist.
Fantasia's voice is like a warm blanket on a snowy day, and her passion for music comes through every time she blesses a mic. Unfortunately, the production on this track is too slick and her vocalizations a little too manic; nevertheless, her approach to the material shows a clear love for the original.
I struggled with putting Chris Brown on this list. His history of domestic abuse with both Rihanna and Karrueche Tran gave me pause, but if you ask many people under the age of 30 which version they know, this is probably the one that will come to mind first. This version introduced the original song to a new generation, and that's the reason why I had to include it: I've had students at Oklahoma State University, where I'm a professor, inform me—with a straight face—that this is the superior version. (I was tempted to give them an F, but integrity kept me from doing so.) Truthfully, this is a competent cover at most: not great, not bad. Just there. Brown sings fine, but he lacks the emotional depth to make this a classic.
The queen of hip-hop soul isn't at her best here; she's subdued and singing without her usual gut-wrenching passion. However, even at her worst, she has enough charisma and vocal range to do it better than most.
The only vocalless cover of the song to make this list does so because Albright is a master of making the sax sing. He is not really adding anything noteworthy to the song, but you could do worse than to throw this on in the background at your next cocktail party or family gathering.
Ms. Ross uses her legendary lilting soprano voice to lend this a sweet and youthful touch. She is almost playful in her phrasing, giving this interpretation a light and joyful feel.
I didn't want to like this one. Ever since the release of their first Christmas album in 2014, the a cappella sensations have become ubiquitous during the holiday season, and their overly cheery performances tend to come off as disingenuous. But I'd be lying if I said I didn't like their hip-hop and gospel-inspired take on the song, with their harmonies clearly influenced by Kirk Franklin's work with The Family and Nu Nation.
4. Dave Koz and Eric Benet
Dave Koz has found a way to make jazz in the 2000s without falling into the rut of being elevator music–adjacent with his smooth, '90s R&B–inspired take on jazz standards. On this track, he teams up with Eric Benet and delivers a sexy, stirring spin on the Christmas standard.
This is a bold cover. The Whispers were masters of slow, sensual songs, and instead of trying to match the tempo of the original, they remained true to what they did best and approached it like it's a ballad. The result is romantic and wholly original.
Sure, you can say that, as Hathaway's daughter, Lalah has an unfair advantage. But before you accuse me of granting her legacy admission into the No. 2 slot, listen to this most recent addition, recorded as part of Spotify's branded star-studded holiday playlist this year. In Lalah's voice, one hears echoes of her father's sublime tenor, and her cover contains no horns, no strings, and no computer-aided production. There is nothing more than a keyboard, a microphone, and a woman communing with the divine. Not much else is needed.
No need to be contrarian here. After 48 painstaking hours of hearing nothing but various interpretations of this song, the original still reigns supreme. Hathaway's voice, his performance, and the music are flawless. This may not be the most popular Christmas song of all time, but had he lived beyond the tragically young age of 33, he'd be happy to know that he succeeded in making the official black Christmas song, one that will be celebrated (and relentlessly covered) for years to come.