The Daily Show Has Your Regular Halloween Reminder That Blackface Is a Really Bad Idea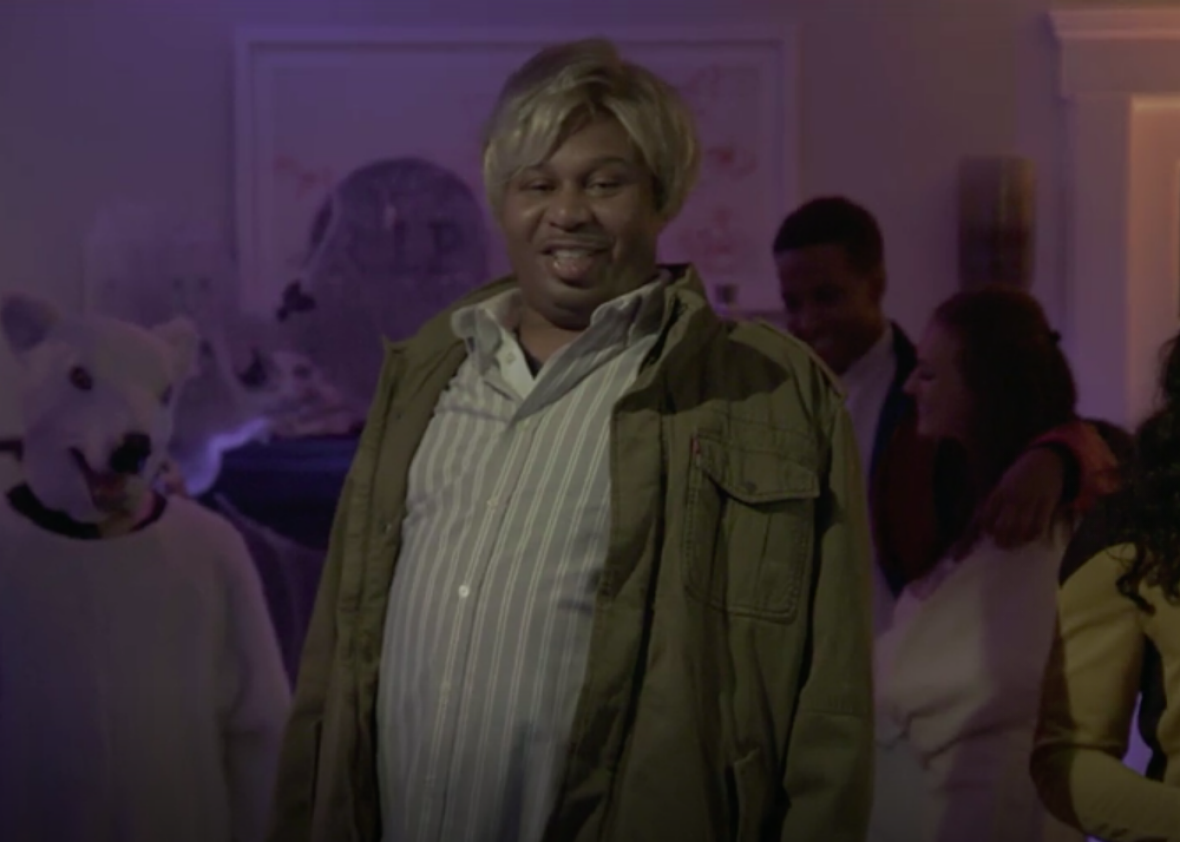 In case you haven't heard by now (in which case, maybe try watching something other than Fox News for a while), white people applying black makeup in order to impersonate people of color—fictional or otherwise—is not and never will be okay.
On Thursday night's Daily Show, Roy Wood Jr. dressed as a vampire to explain how blackface is rooted in minstrel culture, which is itself rooted in the politics of slavery, which is itself rooted in white supremacy.
It was part of an "attempt to control and own the black image," says Eric Lott, Professor of English and American Studies at CUNY.
The fact that blackface started out as "entertainment" doesn't makes it better, says Wood Jr.—unless you think Nazi improv groups are fine. Minstrel shows, he says, "got people thinking that slavery was a damn booze cruise." And it doesn't matter what the individual's intentions are. It doesn't matter if they "love" black people. By putting on black makeup, white people are engaging in a racist practice. Capiche?
But there is one way you can have a racist costume without having a racist costume, says Wood Jr.: Just try dressing as the scariest costume of all, Steve Bannon.
For more info on the racist history of minstrel culture, check out this video on Slate's new feature, Watch Smarter: