Watch a Hilarious Sneak Peek of Carrie Fisher's Finale Performance in Catastrophe Season 3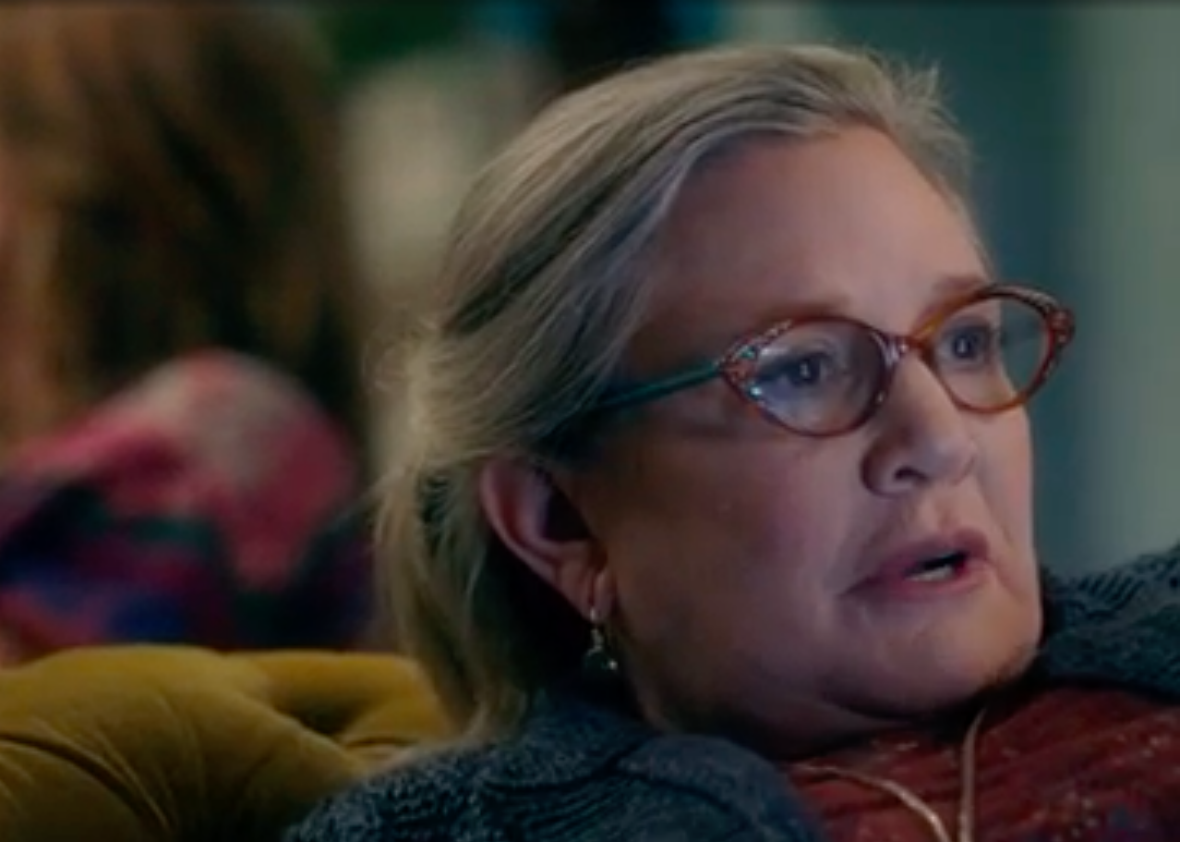 The last performance Carrie Fisher filmed was for the third season of Catastrophe, the excellent Amazon comedy in which she played Rob Delaney's mother, Mia. Though Fisher's appearances in the first two seasons mostly amounted to extended cameos, co-creators and stars Delaney and Sharon Horgan had planned to give her meatier material later on. "We wanted to do a lot more with Carrie—I was only just beginning to be invited to her house!" Horgan recently told Page Six. "We wanted to flesh her out more and give her a story and a reason for her behavior. And the only reason why we did that is because Carrie made us want to do that."
Fisher does get a bit of a showcase, at least, in the third-season finale, as Mia comes into town for another character's funeral. (The episode's circumstances are less than ideal in that regard.) She ends up residing with Rob and Sharon temporarily, eventually driving both of them up the wall. Amazon released a tease of the episode, featuring Mia on the couch with Sharon nearby as she goes on a biting rant about schizophrenia, and it's a small but potent reminder of just how funny Fisher could be.
Better yet, Horgan told People that Fisher mostly ad-libbed the scene. "She and I are together in the sitting room, and she starts talking about a TV show that she's watching called My Children Are Schizophrenic," Horgan recalled. "That whole little ramble about the show was off the top of her head. And every time she did it, we'd call cut and the whole place would crack up laughing."
The third season of Catastrophe is now streaming on Amazon Prime. Fisher appears in the season finale, Episode 6.