Trevor Noah Consults His Most Racially Ambiguous Reporter After Rachel Dolezal's Book News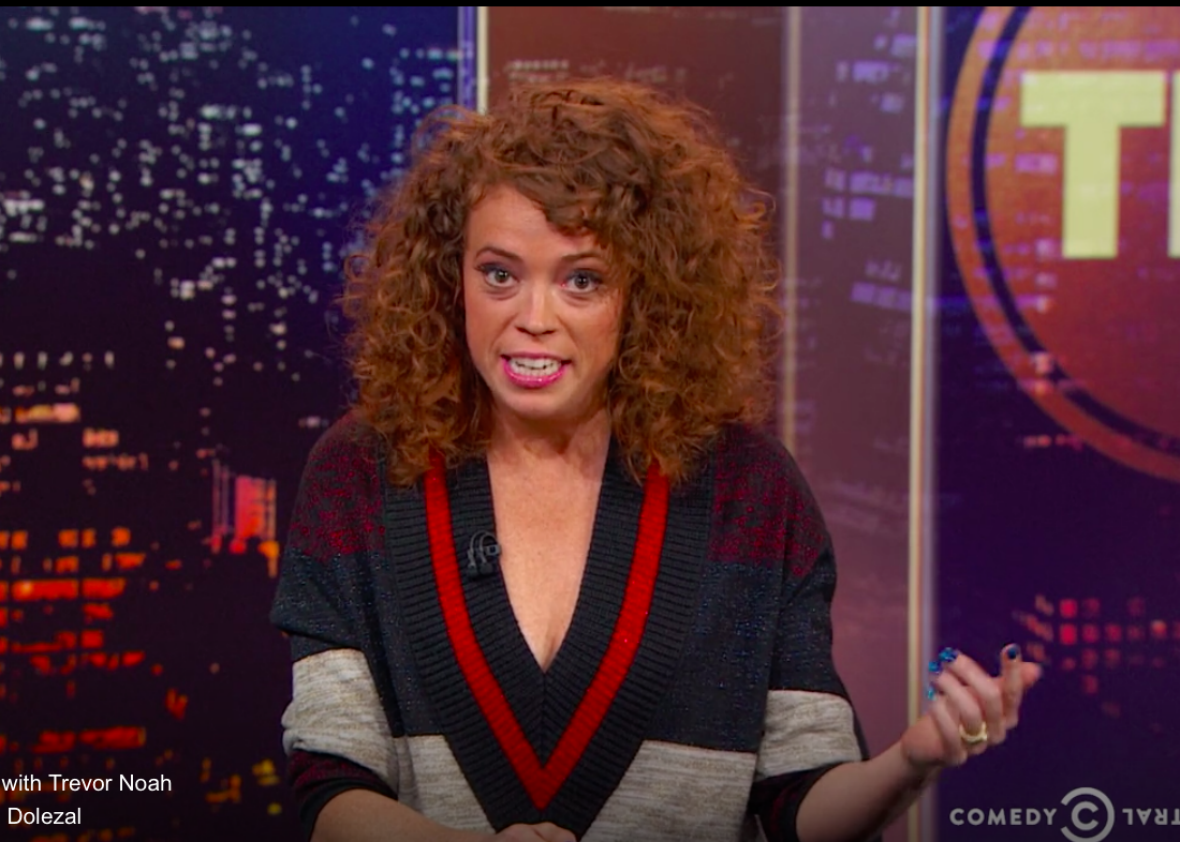 Rachel Dolezal, the NAACP chapter president who made headlines in 2015 when it was revealed that she was a white woman who had been passing as black for years, is back with a new autobiographical book, In Full Color. Thirty publishing houses turned her down before Dolezal finally found one willing to print it, and to better understand why, The Daily Show's Trevor Noah consulted the show's own racially ambiguous reporter, Michelle Wolf.
Wolf is apparently so frequently mistaken for black that once a complete stranger demanded to know where in Africa she was from—all while Trevor Noah, who is actually South African, was standing beside her. Which left Noah with a question for Wolf. "You're no stranger to black people and black culture. You've written for Chris Rock, you write for me on the show, your sneaker game is ridiculous. Are you telling me you never feel tempted to claim blackness?"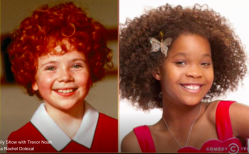 No, said Wolf, who really does look like a combination of both Annies. "Black isn't just a club you can join. You know how I know I'm white? I can cry myself out of a parking ticket. Hell, I can cry myself out of a murder charge." But she did have some advice for white people about how to support black culture without pretending to actually be black: "White people can still work with the NAACP. White people can still say 'Black Lives Matter.' White people can listen to Lemonade and also be mad at Jay Z."
They can also still be friends with Roy Wood Jr., thankfully.