Lena Dunham Made a Pro-Hillary Rap Video That Tries to Spoof the Idea of a White-Girl Rap Video. It Doesn't Quite Work.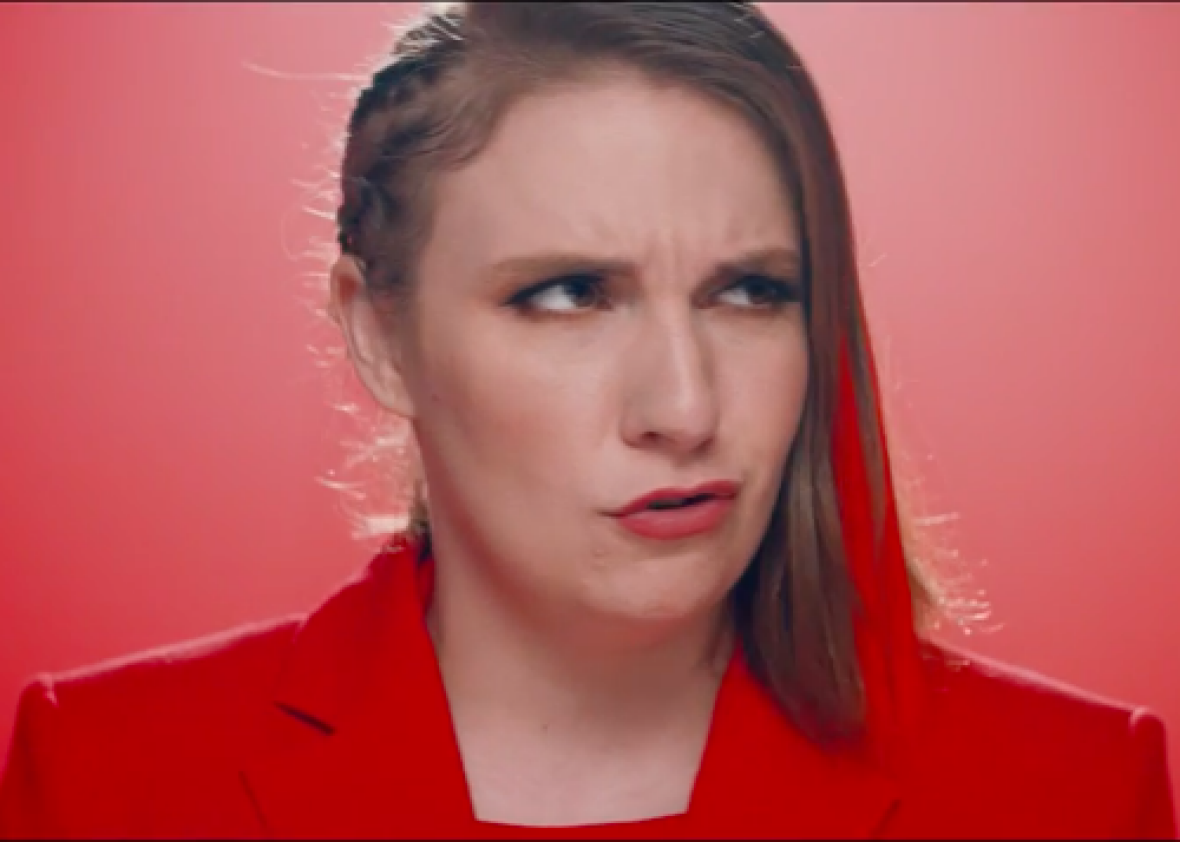 Like many other famous people, Hillary Clinton supporter Lena Dunham is expressing her admiration for her candidate in the form of a public service announcement. Not just a normal PSA, though: In partnership with Funny or Die, Dunham has released a semi-ironic, pro-Hillary rap video called the "Sensual Pantsuit Anthem." If you think that sounds like a dubious premise, you are right, because the video, which also features Cynthia Erivo and Charlamagne the God, does not communicate quite as much self-awareness as it wants to.
The video is trying to do way too many things, many of them contradictory. Dunham assumes a faux-rap persona named MC Pantsuit, complete with cornrows and tearaway pants, who expresses her support for Clinton, rapping (badly) about Clinton's accomplishments: "She's been a lawyer, first lady, senator, plus a mom/ Fights for justice since the age of 15 (man, come on)." Dunham explained in an interview with Vulture that the persona is meant to embody "a well-meaning, ridiculous white girl who thinks she's helping the election by exposing her body and writing thoughtless rap music." But that's where things become confusing, because while the video is meant to be ironic, Dunham's support for Clinton is sincere, she is a white girl, and she is sharing, in her own words, "incredible facts about [Clinton] that have been lost" in the form of a rap.
Dunham knows that a white woman rapping about Clinton is a terrible idea—that's why her "brunch friends" urge against it at the very beginning of the video. But because her parody blurs the line between earnest and ironic, it doesn't quite work in the same way that, say, Aziz Ansari's spoof of celebrity PSAs did.